15 Gross Things That Are Actually Good For Your Skin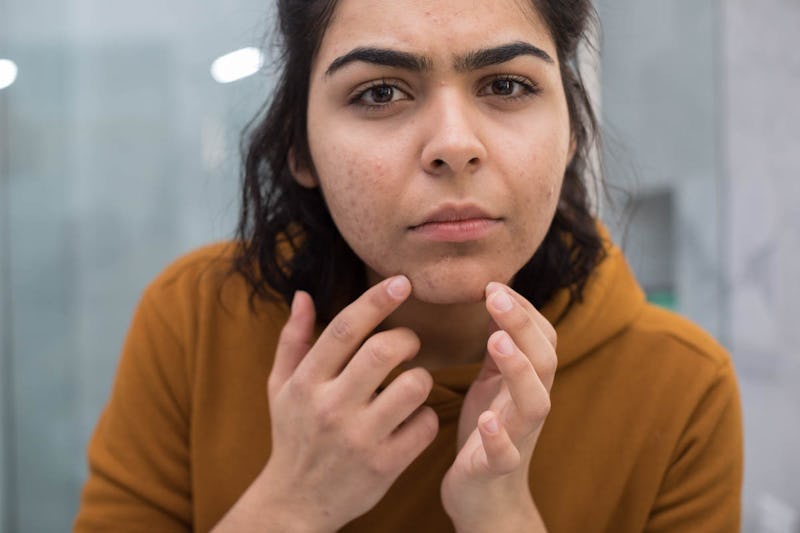 Ashley Batz/Bustle
When it comes to our skin, we're used to being told to keep it clean and use fancy products for optimal results. But not all good skin comes as a result of luxury care and fancy treatments. In fact, that are some pretty weird things that are actually good for your skin. Although they might sound odd, they can help clear up issues from acne to eczema, and they can be a lot more accessible and affordable than indulging in expensive creams and cleansers.
"Sometimes, things or methods used in good skin care aren't necessarily weird, but unexpected or misinterpreted," dermatologist and cosmetic surgeon Melanie Palm, MD, MBA, tells Bustle. "Oftentimes, proteins found in nature or unexpected ingredients provide stimulus to the skin to help tone or texture — or both."
It can take some getting used to when it comes to adjusting your expectations of what is "gross" and what is considered common, but expanding your idea of what is a healthy habit can help improve your skin and make you feel better all around. Here are 15 gross-sounding things that are actually good for your skin, whether you want to eliminate acne, or just improve your complexion overall.