15 Interesting Qualities People Who Everyone Likes Have In Common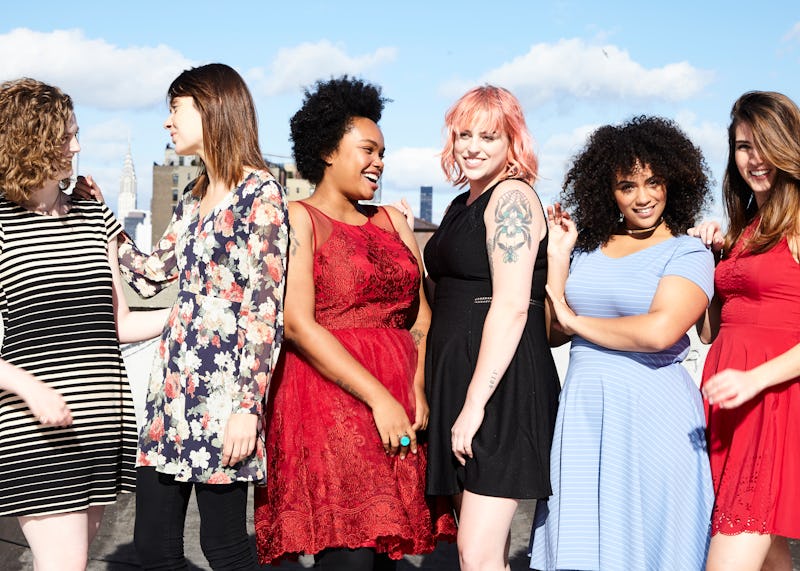 Hannah Burton/Bustle
While it's never healthy to care too much about what other people think, there are definitely benefits to making a good impression and getting along well with others. When we really stop and think about the people we most admire and respect in our lives, aren't they also often the most easy to get along with? Their glowing personalities tend to attract great friends, healthy relationships, and thriving careers — as well as love and support wherever they go.
Of course, their successes are hard-earned through other means, such as ambition, effort, talent, luck, etc. But there's no denying forming solid connections with others can help these people along. "Being likable has more advantages than just having a lot of friends," Dr. Sal Raichbach, PsyD, LCSW, of Ambrosia Treatment Center, tells Bustle. "People who [get along well] with others are more successful and stable."
Whatever benefit you're looking for in life — more friends, a better career, a loving relationship — it seems it can all be won by stealing a few tips from those who tend to get along well with others. If you're shy, for example, projecting more confidence may attract more wonderful people your way. If that sounds good, then read on for a few more traits experts say are common among likable people, so you can start winning everyone over, too.