15 Surprising Mistakes People Make In The First Month After Adopting A Dog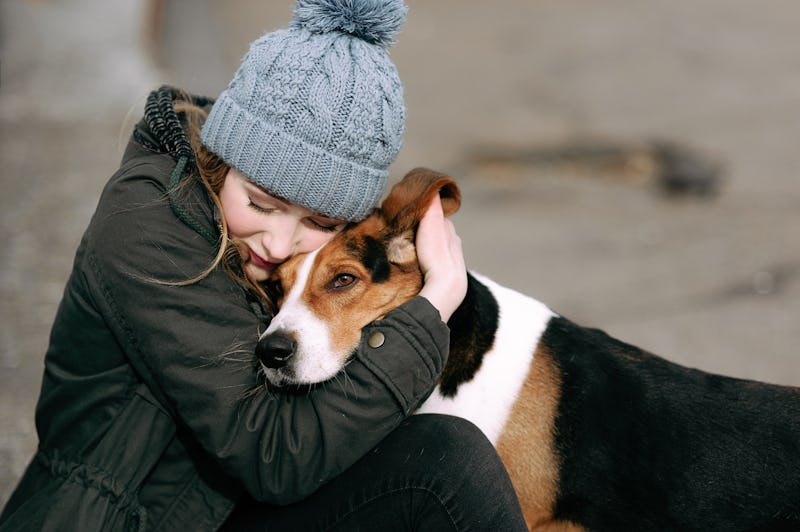 dashamuller/Fotolia
It's not uncommon for people to make a few mistakes after adopting a dog, usually during that first month where everything is new and you're both still adjusting. It's easy to get caught up in the excitement, and start to expect too much of your dog, or realize that you have no idea what you're doing, and feel a bit overwhelmed as a result. And that's OK.
As long as you have the basics down, you'll definitely learn as you go along, and your dog will surely adjust. But it never hurts to prepare yourself, know exactly what you're getting into, and try to plan ahead. "The first month is the getting-to-know-you period," Mike Ritland, K9 expert, author, and founder of Team Dog Online, tells Bustle. "However, [it] sets the tone. You're getting to know the dog's temperament and ways, while the dog is getting used to its home ... its new owners. The way you start is the way you finish in terms of dog training and management." So the sooner you can set off on the right foot, the better.
It's also important to be prepared for things to not go your way. "If you end up with a dog that's difficult, it's never too late to make necessary changes for the dog to become your best friend through reinforcement and ongoing training techniques." Oftentimes, it's necessary to take your new BFF to puppy classes, or obedience training. You might also want to reach out to your veterinarian for some tips and tricks, so you can make sure you don't make some of these mistakes during the first month, after you bring home your dog.