15 Mistakes You May Be Making If You're Treating Your Anxiety On Your Own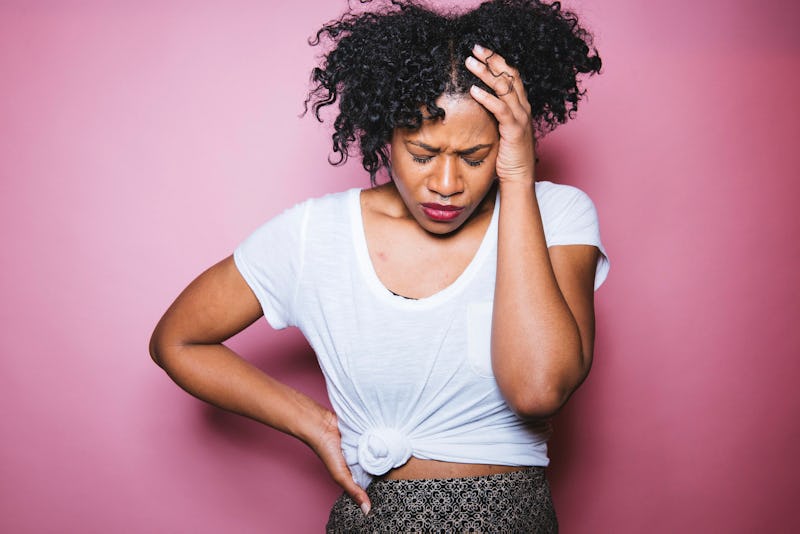 BDG Media, Inc.
Dealing with anxiety is intensely personal. And luckily, there are many ways of coping that you can do for free, and on your own. Unfortunately, when it comes to treating your anxiety on your own, there are a lot of mistakes you can make. So paying attention to psychologists' suggestions on how to take care of yourself is important.
Self-treatment can be really positive, but it is not for everyone. "[Whether self-treatment is a good idea] depends on the level of anxiety you are experiencing," psychologist Kelsey M. Latimer, PhD, CEDS-S, founder of Hello Goodlife, tells Bustle. Particularly for those with more serious anxiety, self-treatment can be risky. But even if you have high-functioning anxiety and think you know exactly what to do, you still may be making a few mistakes.
"There's nothing wrong with trying to self-treat anxiety as long as you are doing it correctly and it's working," psychotherapist, author, and blogger Karen R. Koenig, M.Ed., LCSW, tells Bustle. "[...] The problem with self-treatment, however, is that people often instinctively do the wrong the thing which only exacerbates anxiety. The key is to know what helps and what hurts." Luckily, psychologists are used to these kinds of issues, and are here to help.
Here are 14 surprising mistakes you may be making if you're trying to self-treat your anxiety, according to experts.