15 Poems To Repeat As A Mantra On Bad Anxiety Days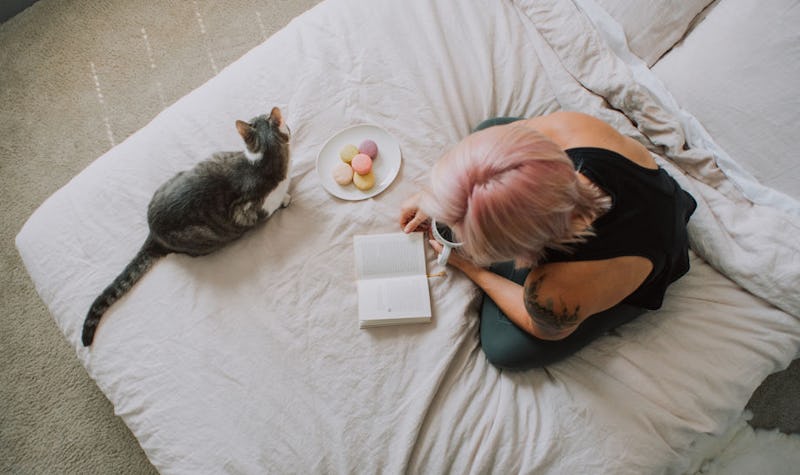 Melanie DeFazio/Stocksy
Anxiety sucks, and the world is a trash fire. If you're having trouble keeping yourself level at a time when everyone seems stressed out, I have 15 poems to help calm your anxiety, so you can be ready to face the world again.
I recently heard someone say that the theme of the 21st century is exhaustion, and they couldn't be more right about that. Whether it's because we're overworking ourselves in the gig economy or suffering from intense burnout, millennials like me are the most anxious generation on record.
That short-term relief has taken many forms of late, from a science-approved playlist to calm anxiety, to weighted blankets, to CBD-infused sparkling beverages. These methods have their benefits, as do breathing methods and other anxiety-reducing techniques. For readers, however, sometimes there can be nothing more calming than a great, anxiety-relieving read.
The 15 poems below can all be read online, for free, today. You don't have to pay anything to take a moment to slow down and read a great passage. No, these poems are not substitute for mental health care, but they might help you slow down for a moment. Many of the poems on this list are short enough to memorize, so you can repeat them as mantras if they do work for you.