15 Quotes From Latinx Authors That Will Make You Want To Pick Up Their Books ASAP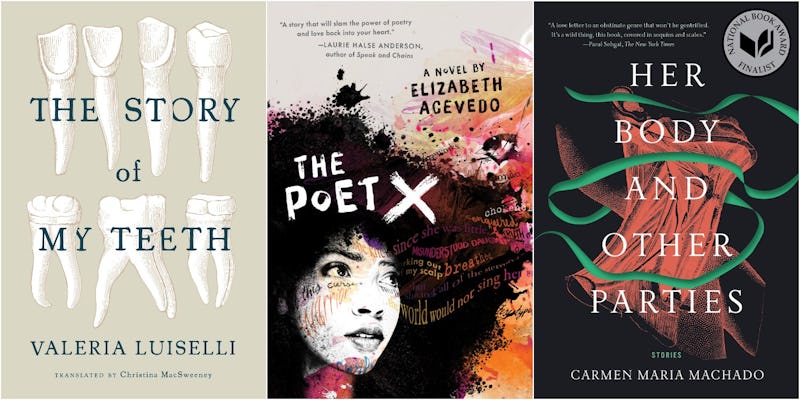 September 15 marks the beginning of Latinx Heritage Month in the United States, an annual month-long celebration that celebrates the cultural contributions of the Latinx community and brings them to the forefront. And this year, it feels more crucial than ever to take this time to shine a bright light on the incredible impact and vibrant lives of Latinx people in the United States. If you've been paying even a modicum of attention to the current political state in the United States, you'll know that 2018 has been a scary year of heartbreak and frustration for Latinx people throughout the country.
Families seeking asylum have been separated the border, there have been mass deportations throughout the country, Puerto Ricans are still reeling from the deadly impact of Hurricane Maria on the island, and some Latinx are being denied passports in South Texas. It is obvious that now is the time to embrace and celebrate stories about the Latinx experience, told by Latinx people themselves. And one of the best ways to do it is to pick up some books from Latinx authors. Below are 15 quotes by Latinx authors that will have you desperate to pick up their books ASAP.