Trans Rights Organizations To Donate To Right Now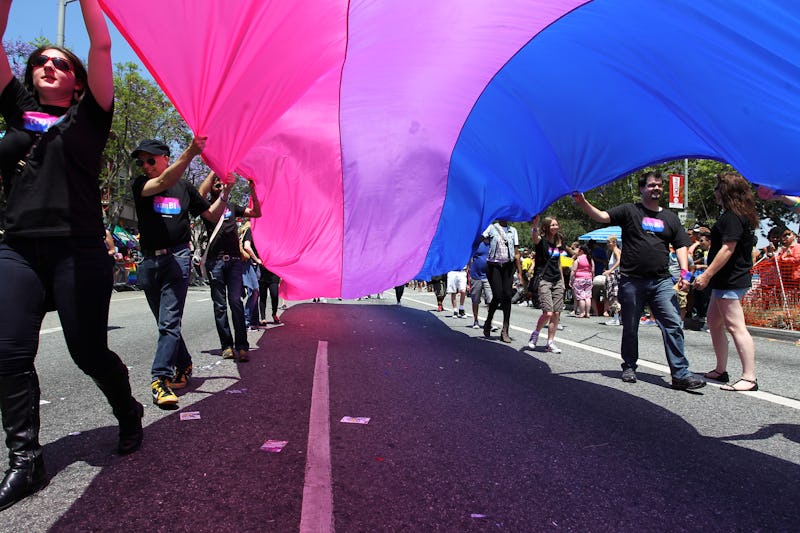 David McNew/Getty Images News/Getty Images
Donald Trump seems to be spending the first months of his presidency doing nothing but withdrawing human rights protections. Transgender bathroom access protections are the latest protection to be rescinded under Trump's administration — and although there are always transgender rights organizations to donate to, it's more important now than ever to support them. If you're feeling helpless, offering your money, time, skills, or all of the above to these organizations can help make a real difference.
Barack Obama implemented transgender bathroom rights last May to make it safer for transgender kids to use the bathroom at school that corresponds with their gender identity. This protection is vital; some kids begin living as the gender they identify with before even entering school, while others transition in elementary, middle, or high school. Forcing kids to use bathrooms that correlate with the sex they were assigned at birth puts an already vulnerable population in danger of experiencing violence, harassment, depression, stress, and trauma.
The American Academy of Child and Adolescent Psychiatry published a study that concludes that the best way to help trans kids is to support them. According to the study, trans children from supportive backgrounds who are engaged with supportive peers are no more likely to have depression than their cisgender peers.
Kids spend seven hours a day at school five days a week, so removing a protection that supports and keeps them safe at the place they spend most of their time is a devastating blow for trans students. Transgender teen Gavin Grimm's fight for his rights to use the bathroom is going all the way to the Supreme Court. He told the Huffington Post, "All I want to do is be a normal child and use the restroom in peace."
The trans community needs our support now more than ever. Here are 15 organization you can donate to right now to support trans rights.
Image: Getty Images