15 True Stories About Con Artists, Grifters, And Fakers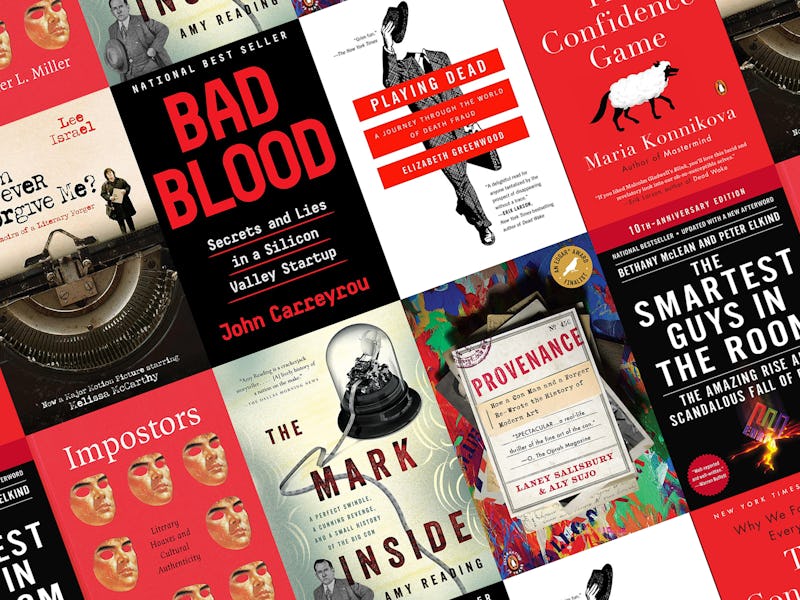 With several fraud cases lighting up the newswire, now's the perfect time to read some true crime books about con artists. I've picked out 15 titles for you to check out below, so keep reading to find out which true story thriller you should read this year.
Stories of real-life confidence games are everywhere these days. Rachel DeLoache Williams has a book deal to tell the story of convicted impostor Anna "Delvey" Sorokin, who posed as an heiress to scam the idle rich out of their fortunes. A new film in theaters now, J.T. Leroy, explores the case of the woman who posed as the controversial author for years. Wherever you turn, you can't escape the specter of fraud and deception.
Con artists have made headlines for centuries, and most people can probably name at least one financial, forgery, or identity scandal that shook the foundations of cable news in their lifetime. Whether you love true crime and con-artist narratives, or you're new to the genre entirely, the books on the list below will make the perfect, pulled-from-the-headlines addition to your reading list.
Check out the true-crime books about con artists below — just don't get too inspired by the stories: