16 Women In Tech Reveal Their Experiences With Sexism At Work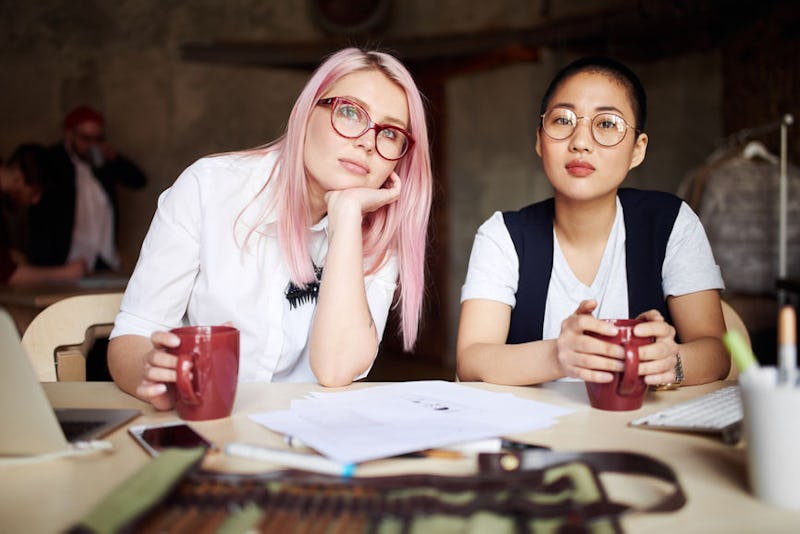 Clique Images/Stocksy
One of the many places sexism is thriving today is in the workplace, and women in tech in particular have recently been speaking out about workplace sexism and changing workplaces around the world for the better. They've also been illuminating the fact that we have a long way to go before achieving equality in the workplace.
"Every day in the workplace, women encounter systematic discrimination. It can show up in highly visible ways, such as unequal pay, promotions, and evaluations, but also in more subtle ways, such as social bias, interruptions in meetings, or lack of inclusion," Romy Newman, co-founder of the women's career site Fairygodboss, tells Bustle. "Between being overworked at home and undervalued at work, it's no wonder that the rate of women who drop out of the workforce is actually growing. We see women often starting their career journeys sanguine about the journey, but then faced with continuous obstacles, friction, and discrimination that wear them down over time."
To get an idea of the obstacles women face in the tech industry, I asked women in tech about their worst experiences with workplace sexism. Here's what they said.