7 Things No Woman Should Have To Put Up With At Work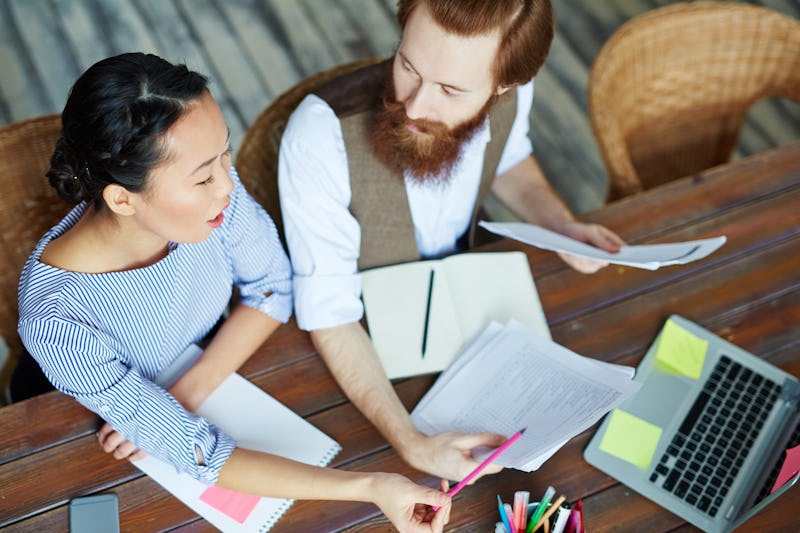 Fotolia
When you're treated a certain way consistently, you can start to believe you deserve that kind of treatment. So, it's not surprising that many women develop inferiority complexes at work. There are lots of things women put up with at work that they should never have to. And over time, putting up with these things can take a toll on your self-esteem.
"Every day in the workplace, women encounter systematic discrimination. It can show up in highly visible ways, such as unequal pay, promotions, and evaluations, but also in more subtle ways, such as social bias, interruptions in meetings, or lack of inclusion," Romy Newman, co-founder of the women's career site Fairygodboss, tells Bustle. "Between being overworked at home and undervalued at work, it's no wonder that the rate of women who drop out of the workforce is actually growing. We see women often starting their career journeys sanguine about the journey, but then faced with continuous obstacles, friction, and discrimination that wear them down over time."
I speak of what women should never have to put up with because sometimes, women might decide to put up with subpar treatment at work even when they know they deserve better. This is a valid decision if someone needs to hang on to their job for financially reasons or wants to because it opens up future opportunities. However, if you're being treated in one of the following ways below, you should know you do not deserve it and have the right to speak up about it or find a job that treats you better.