17 Quotes To Get You Excited For March Madness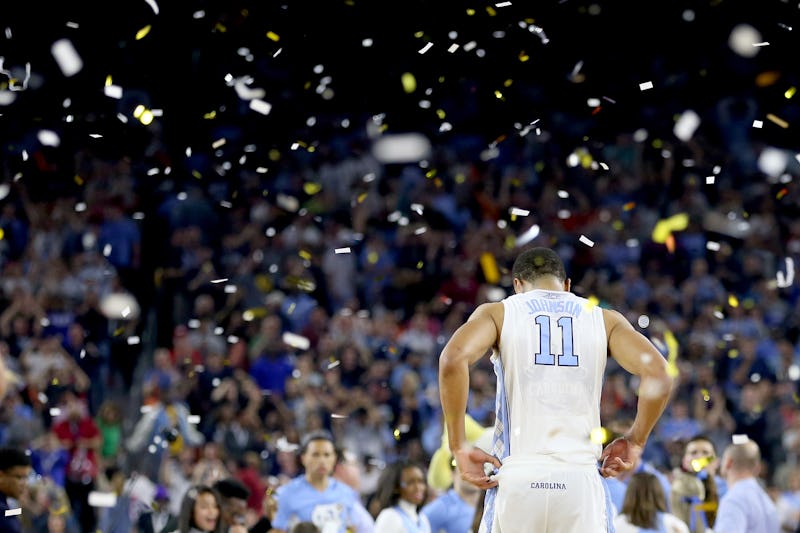 Streeter Lecka/Getty Images Sport/Getty Images
The epic event known as March Madness began on Thursday and with it came a renewed sense of excitement about basketball. The modern version started in 1985, when the NCAA expanded to 65 teams. Since then, 2,016 tournament games have taken place. This year, the tournament started the day before St. Patrick's Day, a combination that was sure to bring a few early green beer drinkers to the bars.
If you're new to March Madness and aren't sure exactly what I'm talking about, let me give you the lowdown. Usually beginning the third Thursday of March and lasting until the first week of April, March Madness is the name given to the NCAA Men's and Women's tournament rounds. Division I schools have the opportunity to compete for a spot in the tournament with 68 men's teams and 64 women's teams now invited. A committee convenes to determine which teams will be granted an invitation. Their decisions are based off of the individual team's regional performances. The number of teams is lowered to 64 before the official tournament begins.
Following the start of March Madness, the teams are quickly cut down with the total moving from 64 to 32 teams in a matter of two days. In the following two days the number is cut in half again, leaving the Sweet 16. After a four day break this number is once again sliced, this time to reveal the Final Four. All that's left is for these teams to face off and determine who will be this year's champion. Viewers create brackets to track how their predictions are stacking up. Make a little more sense now?
Whether you're new to the Madness or have followed it for years, everyone knows what it's like to have a dream. Be inspired by some of basketball's key players' wise words and positive attitudes that apply to the game and beyond.
1. "I always felt that no matter what I was doing, what I was going through, good day, bad day, on the basketball court that was my place." -Sheryl Swoopes
2. "It's not how big you are, it's how big you play." -John Wooden
3. "If you think small things don't matter, think of the last game you lost by one point." -Anonymous
4. "I try to do the right thing at the right time. They may just be little things, but usually they make the difference between winning and losing." -Kareem Abdul-Jabbar
5. "Commitment separates those who live their dreams from those who live their lives regretting the opportunities they have squandered" -Bill Russell
6. "You shouldn't just work on your jump shot. You should work on being a better person, a better teammate, and a better friend." -Sue Wicks
7. "Don't worry about being cool. Worry about being the best" -Jeff Van Gundy
8. "Winning is like deodorant - when it comes up, a lot of things no longer stink." -Doc Rivers
9. "Success doesn't stop when you get there" -Michael Jordan
10. "They say that nobody is perfect. Then they tell you practice makes perfect. I wish they'd make up their minds." -Wilt Chamberlain
11. "It is far better to shoot an airball than to not shoot at all for fear of missing." -Tony Alfonso
12. "Not only is there more to life than basketball, there's a lot more to basketball than basketball." -Phil Jackson
13. "There are really only two plays: Romeo and Juliet and put the darn ball in the basket." -Abe Lemons
14. "If you give shooters the right to shoot, you must give them the right to miss" -Kevin Eastman
15. "Excellence is the gradual result of always striving to do better" -Pat Riley
16. "The only difference between a good shot and a bad shot is if it goes in or not." -Charles Barkley
17. "The key is not the 'will to win'… everybody has that. It is the will to prepare to win that is important" -Bob Knight
So sit back, turn on the TV, and watch the action unfold. It's going to be madness.