The Best 'GoT' Episodes For Jon Snow Fans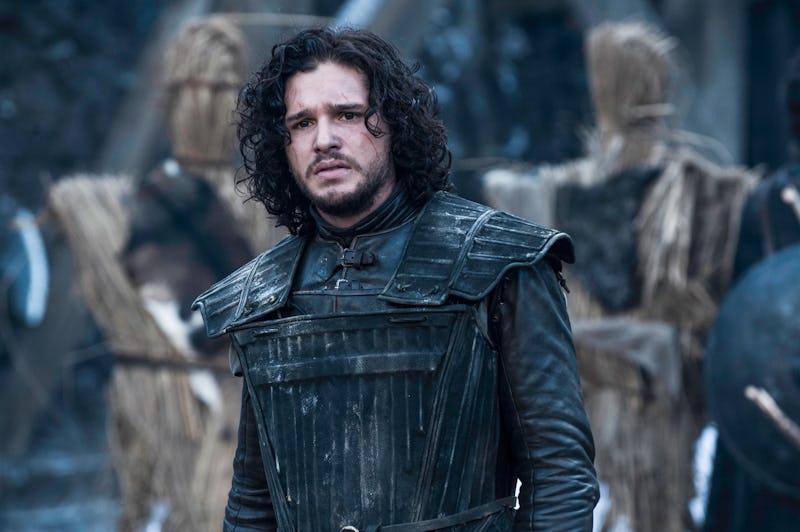 I'm not saying I watch the popular HBO series Game of Thrones solely to view the glorious and well-coiffed escapades of one Jon Snow, but I am certainly not not saying it. Snow, with his brooding eyes and the chip on his shoulder, is the dreamiest part of the series if not the most interesting. Since Season 7 is slowly (oh so slowly) approaching, it would seem the best way to prepare for the impending doom and gloom of the next season is to hang out with the series most consistently gloomy character, Jon Snow. There are a few Game of Thrones episodes that are essential for Jon Snow fans.
Whether he's fighting White Walkers or falling in love or even being betrayed and then murdered by his own men, Jon's always got his sadface on, and it's truly a handsome delight — though a little tough to see sometimes. Regardless, his face (and the rest of him) will definitely help fans to wile away the hours until we finally get some more Westeros in our systems. Heck, I'd even take a thirty second promo right now, but rewatching some of the best Jon Snow episodes will have to be the next best thing.