17 Nostalgic Movies To Brighten Your Day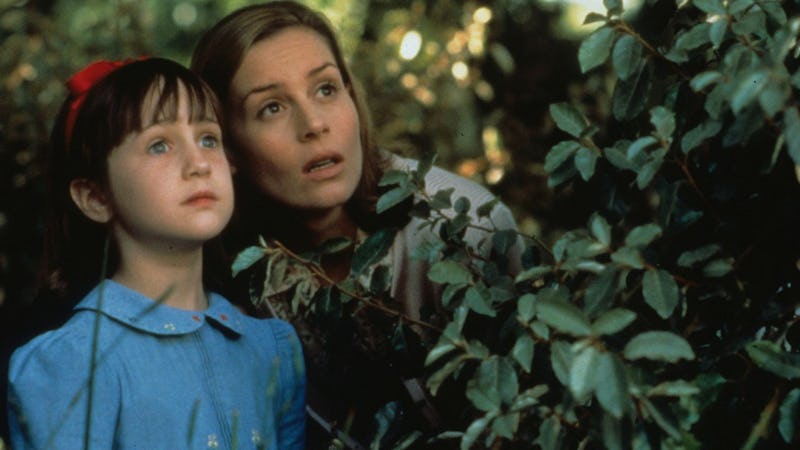 TriStar Pictures
When real life comes at me like it's holding some kind of grudge, I have a shortlist of self-care activities that help to ease the stress. I am also a firm believer that comfort movies are as soothing as comfort food. So whether I'm dealing with an argument with a friend, some drama at work, or just feeling sad for no particular reason, I find that easing into a movie I know and love will lift my mood in no time. Most of my comfort movies are films that I discovered in childhood, because they remind me of a simpler time. It's always been a reliable coping mechanism for me, and I'm sure I'm not alone. So may I suggest 17 nostalgic movies to watch when you're sad?
Obviously, happy endings are ideal here. But a bittersweet one can work too. What matters the most is that the movie can provide you with both escape and familiarity. From a period underdog sports story to a technicolor Disney musical to a girl group road movie, there has to be something here that will speak to your specific sense of nostalgia. So grab a buddy, rustle up some snacks, and settle in for a feel-good vintage-you movie marathon.
1. A League Of Their Own
So many women! So many different women. Women working together, bickering, competing, cheering each other on — and not for a man, but for the love the game. This movie obliterates the Bechdel test.
2. A Cinderella Story
Would her classmate really not recognize her when she's only wearing a mask that covers 1/3 of her face? It doesn't matter, but A Cinderella Story is way wittier than it has any right to be. And Jennifer Coolidge should have at least gotten a Golden Globe nomination for her ditzy take on the evil stepmother.
3. Mary Poppins
Its hero is a woman who refuses to be tied down, and it ends with a man learning that he has to share the childcare responsibilities. Mary Poppins is as overtly feminist as old-school Disney gets. And the songs are considered classics for a reason.
4. Garden State
Remember your emo youth with this self-indulgent but entertaining dramedy. It'll remind that you actually don't owe it to anyone to be happy all the time.
5. Almost Famous
Wholesome and sweet, Cameron Crowe's semi-autobiographical ode to '70s rock has one of the best group singalongs ever committed to film.
6. Pretty Woman
A modern day fairy tale.
7. The Addams Family
The movie adaptations of the black-and-white TV series are well-cast, well-written, and just plain fun. The Addams Family films are a shout-out to all the outcasts. Your lives can be just as full as your "normal" counterparts and probably way more interesting.
8. Father Of The Bride
Letting go isn't easy and neither is throwing a wedding at your family home, as George Banks hilariously finds out.
9. Sister Act
Organized crime + a convent + Maggie Smith = cinema magic.
10. So I Married An Axe Murderer
A movie so strange it could have only been made in the '90s.
11. Jumanji
The Rock and Nick Jonas are starring in a Jumanji remake, so it's the perfect time to rewatch the original and still so exciting Robin Williams version.
12. Life Size
Tyra Banks plays a human Barbie who just wants you to believe in yourself. "Shine bright, shine far! Don't be shy, be a star!"
13. Matilda
The details of Matilda Wormwood's life are objectively horrific. But she overcomes her terrible circumstances with her kindness and her smarts. It's nice to get a reminder that that's possible.
14. Space Jam
Space Jam is such a blatant cash grab that it comes all the way around back to charming. And there's an inexplicable Bill Murray cameo.
15. Spice World
Spice World invented a friendship origin story for the famously assembled Spice Girls and no one cared, because — like everything they do — it's so catchy and camp.
16. The Parent Trap
I'm not a twin, but I had frequent childhood twin-fantasies, where me and my identical best friend would switch places and go on crazy adventures. The Parent Trap is the realization of every one of those dreams. (The original is flawless too!)
17. You've Got Mail
They don't make rom-coms like they used to any more, and by that I mean, Tom Hanks and Meg Ryan stopped making them together.
In my experience, there isn't a mild funk that the right nostalgic movie can't fix.