Here's Where All The Major Pride Parade Routes In The U.S. Will Begin & End This Summer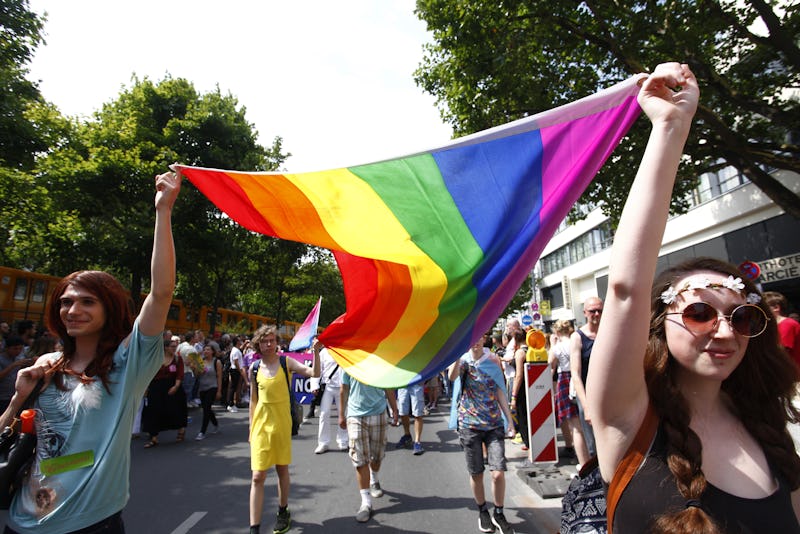 Michele Tantussi/Getty Images News/Getty Images
Pride Month is currently in full swing, with celebrations, remembrances, observances, and festivities happening all over the country — and, of course, what many consider to be the highlight of the month: Parades! Pride Parade routes for June 2018 are being announced virtually every day in cities ranging from the East Coast to the West Coast, as well as everywhere in between — so if you're planning on marching, here's what you need to know.
Each city in the United States tends to set its own schedule for Pride; some have their festivals and parades earlier in the month, while others wait until later. Still others wait until July, August, or even October to celebrate Pride — but each celebration is unique, bringing its own particular flavor to the proceedings. Whether you're in New York, New Orleans, Chicago, or LA, you're sure to experience something you won't find anywhere else.
Here are the routes for Pride Parades happening in 17 cities throughout the month of June in 2018. And hey, if you don't see your city here, just head to Google — all you have to do is search for your city's name and something like "Pride Parade route 2018," and you should be able to dig up whatever information you'd like to know.
Get your marching shoes on!