17 Quotes From 'The Office' To Use In Your Wedding Vows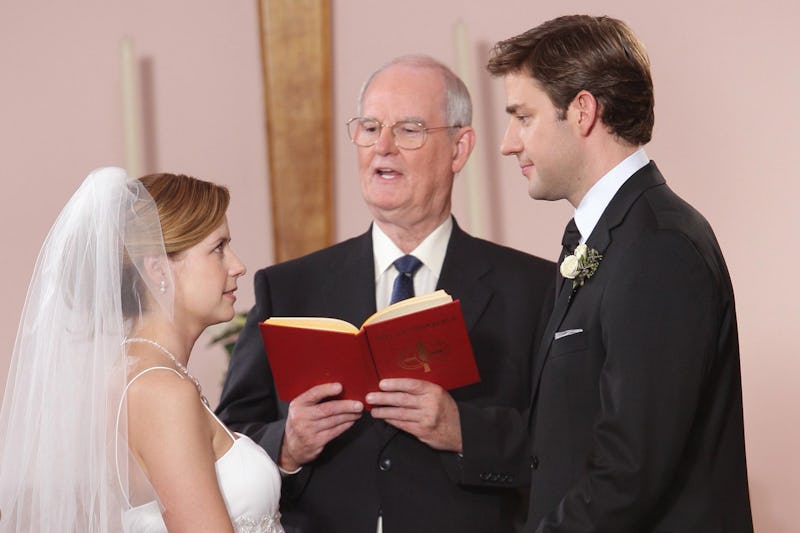 NBC
Your wedding day is one you'll never forget, and it's a chance to do something truly unique that speaks to who you are. If tradition really isn't your thing, try these 19 quotes from The Office to use in your wedding vows instead.
When it comes to your nuptials, gone are the days of strict rules and guidelines. Want to wear sparkly Crocs? Go for it. Interested in spicing up the menu? Try a food truck. Did you fall in love with a pink wedding dress? You do you. It's your party, and you'll wear Crocs if you want to.
Some soon-to-be newlyweds also opt for something more original when it comes to the vows they swap. Tradition can be a beautiful thing, but it's not everyone's cup of tea. If you're a fan of The Office, what better way to seal the deal with your one true love than these iconic quotes from the one show that forever changed comedy?
Michael, Dwight, Pam, and the whole group are full of all sorts of life advice, much of which would fit beautifully into your wedding vows. So here they are: 19 quotes from The Office that are most likely perfect for your big day.