Dean's Instagram Reveals So Much About 'The Bachelorette' Star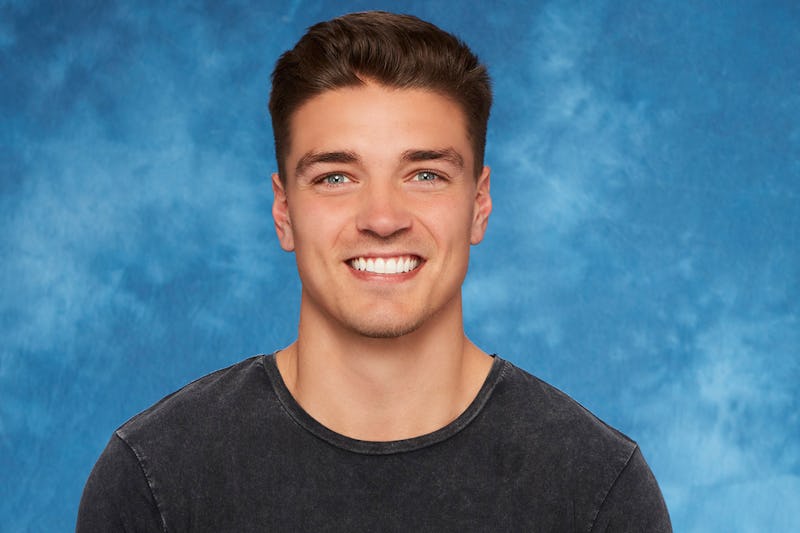 ABC/Craig Sjodin
After a brief hiatus, thanks to the NBA Championship, The Bachelorette is back this week and Dean Unglert has the coveted 1-on-1 date. At the moment, 26-year-old startup recruiter, Dean is a fan favorite on this Bachelorette season, and I'm super excited to see where things go for him and our lovely Bachelorette, Rachel Lindsay. I'm here to basically reveal everything you need to know that you may not know about Dean Unglert before that date happens. Yes, I did a very deep dive on Bachelorette star Dean's Instagram and I only feel mildly creepy.
Before I get into it, here's what we already know about Dean. Based of his Bachelorette bio, we know that he sadly lost his mother over 10 years ago, but I'm sure we will learn more about this on the date. He wants a woman who can make him laugh and he likes hot Cheetos and mint chocolate chip ice cream, but hopefully not at the same time.
According to the previews, Dean and Rachel will get a chance to ride in the Goodyear blimp and even get a turn at flying it themselves. It seems that Dean has a fear of heights though, that could get in the way of the perfect first date. Don't forget though, Vanessa vomited on her first date with Nick and they ended up getting engaged, so you never know.
Here's what I learned from his Instagram so you don't have to go looking yourself. Unless you want to, of course.
He Volunteers
"The @mauliolafoundation exists to take kids with genetic conditions surfing. The oceans salty mist helps lubricate the airways of Cystic Fibrosis surfer participants. May the wave heal us all," he wrote alongside this photo. Swoon.
He Golfs
But there's no solid proof here that he's good at it.
He Goes On Vacation And Hikes
For someone who's afraid of heights, this looks pretty terrifying. He captioned the pic, "Just ONCE I wish a picture could do #colorado justice. This was one for the books. Thanks to @ballinbu for pushing me to the top of this fun-as-hell 6 pitch classic in Eldo Canyon. I only cried a little bit #eldorado"
He Hangs With Friends
Giving off some serious #Squadgoals vibes here.
And With Elephants
In Thailand nonetheless.
He May Participate In Santa Con
I looked it up and this was in fact Santa Con in San Francisco 2015, and all it does is remind me that Dean is young and I'm kind of judging him.
He Was On A Football Team
Hey, they won the championship.
He Can't Do Yoga
This photo is proof of that fun fact.
He's Got The World's Cutest Dog
Guys, her name is Nala! I love that.
He Surfs
"Since I don't start my job for 2 weeks I've made it a goal of mine to be ready for Pipe Masters 2015 #3footmonsters," he wrote alongside this photo.
He Snowboards
I'm getting major Johnny Tsunami vibes from these last two photos.
He Lived in Colorado Springs For Five Years
He captioned this photo, "See ya later Colorado Springs. The last 5 years have been real."
He Got In A Car Accident
He says a seatbelt and a guardrail saved his life. It looked pretty terrifying.
He's A Broncos Fan
Like every other Colorado native.
He May Be A Star Wars Nerd
Please let this be true!
He Was A Pretty Adorable Kid
Look at this adorable season ski pass photo. Gotta love the '90s style.
Finally, The Cutest Photo Ever
"#tbt most romantic valentine dinner of my life #nala," he wrote alongside this photo of him and Nala.
So far so good, Dean.