17 Women Reveal Their Hacks For Making Working Out More Affordable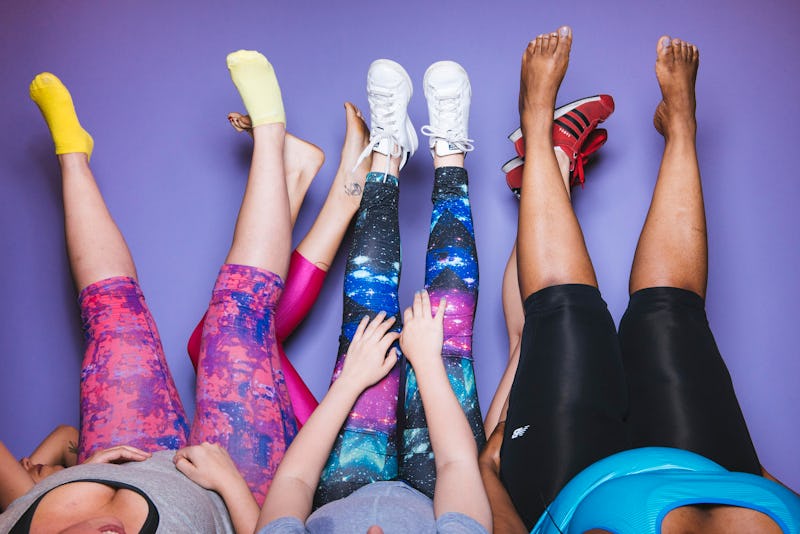 BDG Media, Inc.
The average price of a gym membership in the United States is between $40 to $50 per month. That's not including sign up fees or extra classes, which are additional fees that add up. And when you consider the popularity of boutique class like bootcamp or SoulCycle or barre — which can cost anywhere from $15 to $36 per class — getting and staying active can seem impossibly expensive. So what's a lady on a budget to do?
As a human who was on the lower end of the income scale for most of my twenties, this is an issue I've faced personally. When you really have to weigh whether or not you can afford the $4 cup of coffee from the cafe you're working from, there's no way you're going to shell out more than $50 a month at a gym. And boutique classes? You can forget about that.
So I started using the environment around me. At one point, I lived in a 27-story apartment building. My workout was to run (OK jog/walk) up and down the stairs as many times as I could without stopping. When I lived in places that were conducive to running, I ran outside. And I started doing multiple reps of the 7 Minute Workout app, which only requires your body and a chair for a full rotation of cardio and body weight exercises.
Total cost? Just the $150 I spent on workout clothes and shoes, which I didn't replace for literally years.
Utilizing the environment around you is a great way to keep exercising when you're broke. So is taking advantage of free classes and programs, like those offered on YouTube or on apps. Need more inspiration? Here are more ways that 17 women have found to make exercising affordable.