'Bachelor' Alums Who Live Tweet Rachel's Season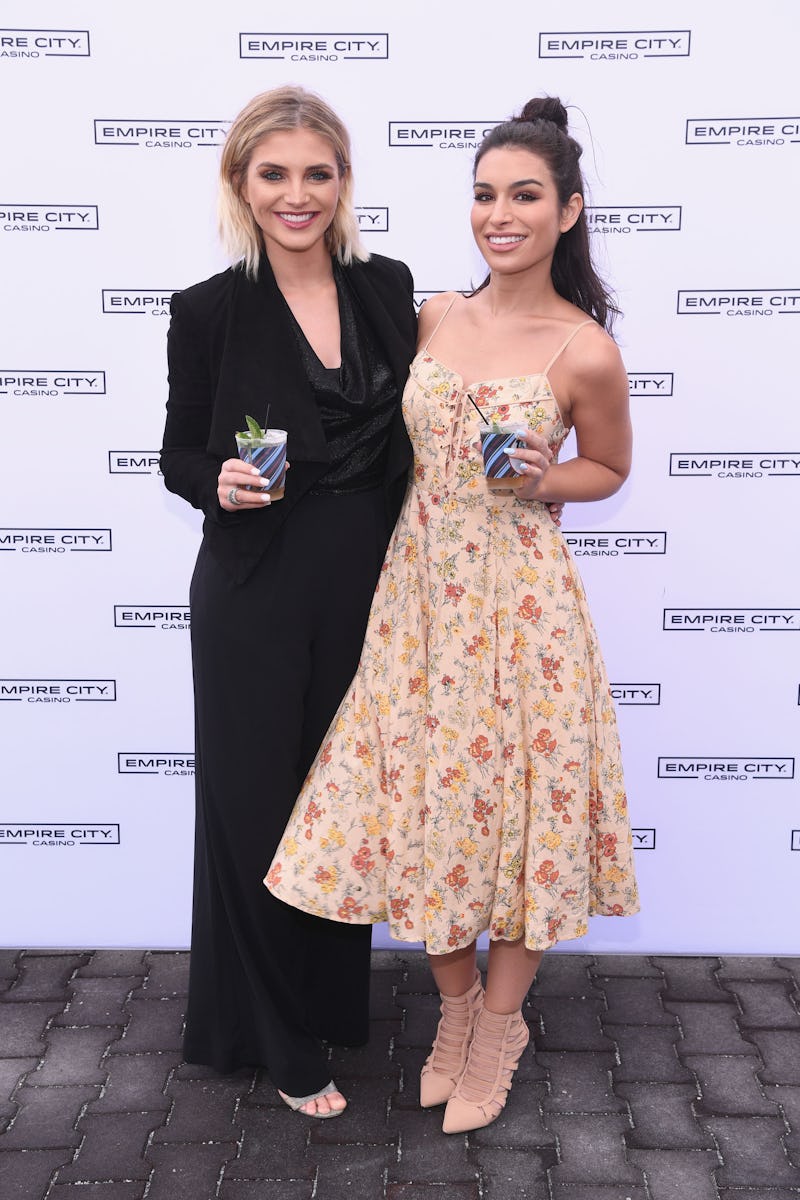 Dave Kotinsky/Getty Images Entertainment/Getty Images
Being a member of Bachelor Nation is about more than just watching the show every Monday night. The most dedicated viewers post reactions to the episodes as they air, but they aren't the only ones. There are actually a lot of Bachelor alums live tweeting Rachel's season of The Bachelorette that you should be following.
I love how people who were on the show are fans just like the rest of us. Plus, they have some insight to provide that us normal viewers could never have. It's also nice to see Bachelor alums who aren't on TV anymore sharing their opinions and continuing their loyalty to the franchise. The separation anxiety is just too real when it comes to the most beloved contestants.
If you are a true fan of the franchise, then you never have to watch an episode alone. Or, at the very least, you won't feel like you're sitting alone on your couch if you share your live reactions and scroll through Twitter during the commercial breaks.
If you want to laugh out loud even more than you already do while you watch episodes of The Bachelorette, these are the Bachelor alums who you need follow on Twitter. They have most on point and hilarious commentary that a super fan would never want to miss.
1. Olivia Caridi
Even though Olivia had a rough time on her season of The Bachelor, she has turned the experience into a positive one by posting the most hilarious live tweets during every episode and starting her own podcast. It just makes me wish they showed more of Olivia's humor during her season.
2. Raven Gates
Raven and Rachel became besties after their time on The Bachelor, so of course Raven is going to share her thoughts each week. Plus, she does need to scout out possible Bachelor in Paradise love interests.
3. Jared Haibon
As a Bachelorette fan favorite, Jared delivers with some funny (but never mean) tweets every episode.
4. Amanda Stanton
It might be too soon for Amanda to look for love on reality TV again, but she definitely enjoys watching others do it and she has no problem tweeting along.
5. Evan Bass
I don't know how he does it, but I feel like Evan keeps getting funnier and funnier. Exhibit A: his live tweets. Exhibit B: not necessary.
6. Nick Peterson
If you think the show is hysterical, you will be in stitches from laughter if you follow Nick Peterson on Twitter.
7. Ali Fedotowsky
As a former Bachelorette herself, Ali always has some great insight to provide via tweets and the Bachelor Nation section of her own website.
8. Ashley Iaconetti
There is no bigger fan of the franchise than the iconic Ashley I. Just like every other time, Ashley has a lot to say on Monday nights.
9. Alexis Waters
Of course, Alexis is watching this season. She is close friends with Rachel, she appeared on the premiere episode, and she is a laugh riot. If you're going to follow any Bachelor alum on social media, it should be Alexis.
10. Catherine Giudici
Catherine is the only Bachelor winner who is married to the lead of her season, so she has some trustworthy commentary.
11. Carly Waddell
I feel like I would have the best time watching The Bachelorette with Carly and Evan, but since I've never been invited over, reading their tweets will have to suffice.
12. Jubilee Sharpe
Jubilee had a pretty quiet persona as a reality TV star, but she has a ton to say on Twitter. She's definitely worth the follow.
13. Jillian Harris
The former Bachelorette watches and tweets every single week just like the rest of us.
14. J.P. Rosenbaum
J.P. won Ashley Hebert's heart, married her, and had two kids thanks to The Bachelorette. He is someone whose opinions are worth reading. Plus, he's pretty funny.
15. Ashley Spivey
Ashley has been dissing the ridiculous contestants for years. She is definitely someone who tells it like it is on Twitter.
16. Caila Quinn
Apparently Caila has no hard feelings about almost being the Bachelorette since she is a faithful viewer and tweeter.
17. Vinny Ventiera
Vinny really didn't get enough screen time during his Bachelorette season. The man is hilarious. Thankfully, he's sharing his humorous thoughts with the fandom via Twitter.
18. Leah Block
Love her or hate her, we all know that Leah has no issue sharing what's on her mind in any situation and that applies to this season of The Bachelorette.
Of course the fans miss seeing all of these Bachelor and Bachelorette alums on TV, but following them on Twitter is the perfect way to make up for it, especially on Monday nights.