Just Some Really Hot Photos Of Steve Carell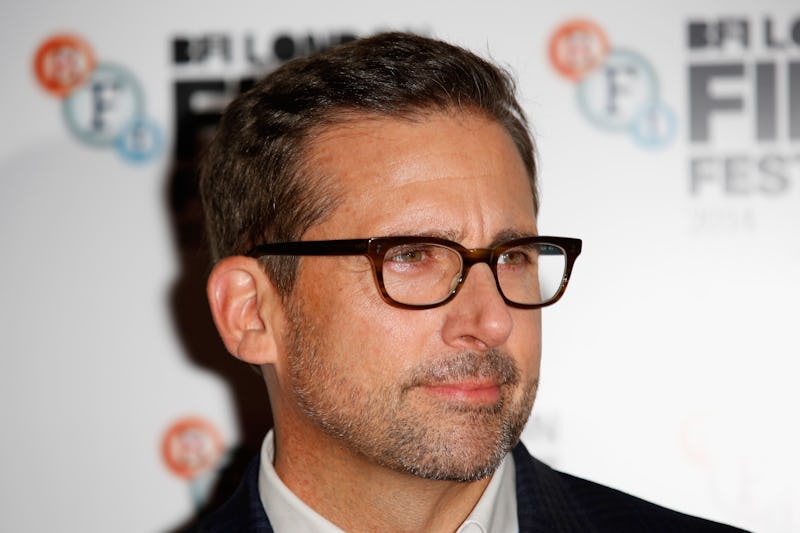 Tim P. Whitby/Getty Images Entertainment/Getty Images
Stop what you're up to right this minute, because there is something so much more important for you to be doing. You need to look at these hot photos of Steve Carell. If you haven't heard the news, the former star of The Office is now considered hot. To be clear, this is something that many of us have known for awhile now, not just because the comedian was spotted walking around London during press for Despicable Me 3 looking fine in his clothing, all while sporting some gorgeous gray hair.
Yeah, Carell is one good-looking man who has deserved credit for his hotness for longer than only the past few days. And if you still don't think the Oscar nominee is "hot," then hopefully the following pictures will change your mind. Obviously, not everyone finds the same individual attractive, but everyone should absolutely hop on the "Hot Steve Carell" bandwagon. Why? Because he is hot, duh.
Also, this is by no means a joke. He may be known as the "funny guy" to most, but why can't a person who produces laughs also be hot? As for Carell, he has responded to the reactions he's recently received. "I am so sick of people just looking at me for my physical attributes," he joked to Entertainment Tonight. "It's just genetic. There's nothing I can do." He then added, "I'm bursting with pride. That's very nice."
With that, get ready to swoon hard, because here are some delightfully hot images of Mr. Steve Carell. You are so welcome.
1. When He Bit His Lip
Such a tease.
2. When He Showed Off His Profile
Really, every side is his good side.
3. When He Posed With Minnie Mouse
As Mickey Mouse says, "Oh boy!"
4. When He Put The Minions To Shame
There are no words.
5. When He Escorted Carol Burnett
What a gentleman — and a stud.
6. When He Wore Shades
Those sunglasses don't know how lucky they are.
7. When He Looked Off Into The Distance
That pensive look is totally swoon-worthy.
8. When He Was All Casual
This is a good look on him.
9. When He Smiled Flawlessly
Pure perfection.
10. When He Was Basically James Bond
Carell, Steve Carell.
11. When He Went To A Baseball Game
Dayum. Also, the scruff!
12. When He Went For The Short 'Do
So. Much. Yes.
13. When His Beard Was Spot-On
Nobody rocks a beard like Steve.
14. When He Looked Like This
Hot damn.
15. When He Was Totally Chill
Is it getting hot in here?
16. When He Got Serious For The New York Times
Whoa.
17. When He Thought He Was On PLL
Channing Tatum and Mark Ruffalo, who?
18. When He Raised His Eyebrows
Yeah, he know he's seriously good-looking.
Even Michael Scott gets it.