18 Women Share The Number One Money Tip They Learned From Their Parents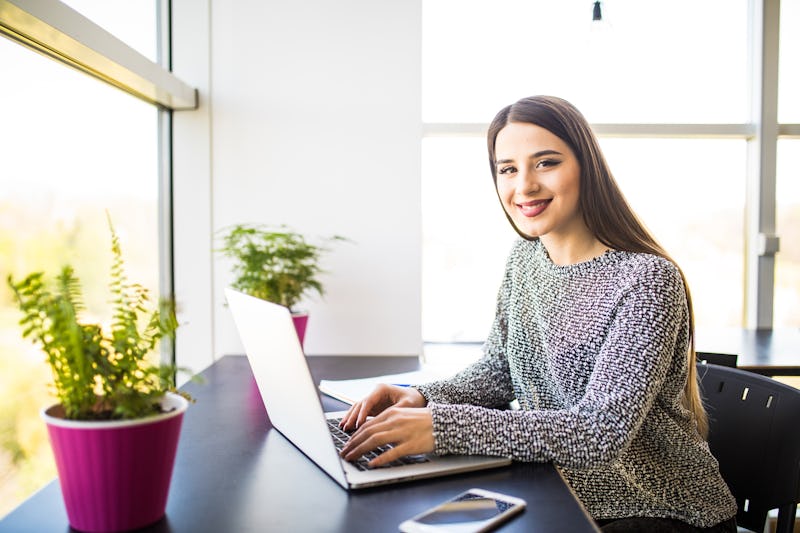 F8studio/Fotolia
Money is a feminist issue — and yet, women are still reluctant to talk about it. According to a recent Bustle survey of more than 1,000 millennial women, more than 50 percent of people said they never discuss personal finances with friends, even though 28 percent reported feeling stressed out about money every single day. Bustle's Get Money series gets real about what millennial women are doing with their money, and why — because managing your finances should feel empowering, not intimidating.
When it comes to money and managing it, many people initially learn how to do so from their parents, whether it's overtly or through osmosis. Though you may already have learned money tips from your parents, there's no harm in learning more, right, because money management skills are timeless.
DyMynd, a boutique financial empowerment firm for women, runs a program called "Smart Women Rock Money" on college campuses. Carolyn Leonard, Founder & CEO of DyMynd, said that at a recent event, one of the questions asked was, "When did your relationship with money begin?" Millennial women responded as follows:
57 percent said between 6 and 10 years old
19 percent said between 11 and 14 years old
17 percent said between 15 and 18 years old
7 percent said between 19 and 24 years old
In addition, Leonard says, many of the women talked about having allowances that they managed, paper routes, lemonade stands, and babysitting money. "The concept of money and saving was introduced while these Millennials were young," she tells Bustle.
When I was growing up, I was raised to "play the game." My mom had just gotten divorced for the second time and had to go on food stamps, so she encouraged me to try not to spend money. With "playing the game," I'd "win" if I saved more money than I'd spend. Sure, I could earn $12 in allowance and buy a new name-brand Barbie doll. Or, I could buy a generic one for $3 and save the rest of the money for something down the line. It's funny how lessons you learn as a kid stick with you.
"The best advice that I received from my parents is to live below your means and save for a rainy day," Mia Nguyen, Personal Finance Blogger, Dimes & Dollars, tells Bustle. "I made $32,000 at my first job out of college. As I progressed through my career and my salary increased into six figures, I continued to maintain the same lifestyle and saved as much as I could. Thanks to my parent's advice, I currently have over $500,000 saved for retirement."
So what are other major lessons women learned as kids about money? Below, 18 women share the best money tip they learned from their parents, because, let's face it, the advice is likely universal.