TV Is Great Now, But Here's Why TGIF Was A Masterpiece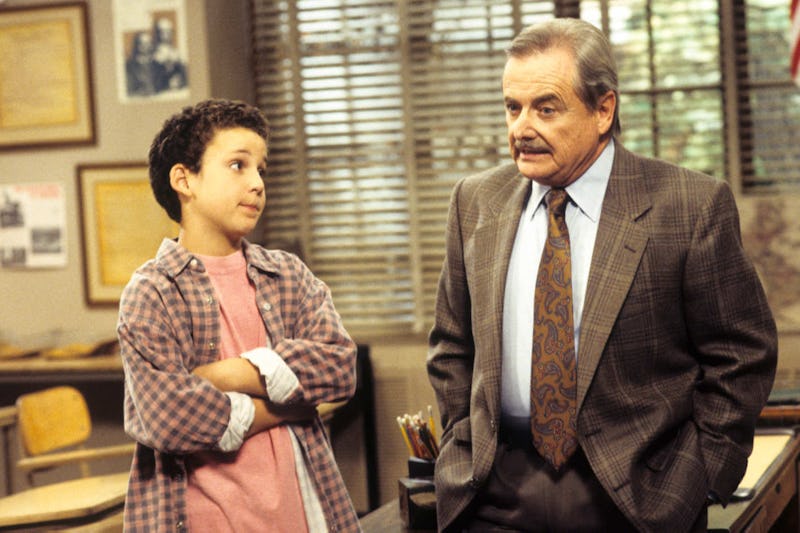 Walt Disney Pictures
For a '90s kid, there was one staple in life worth waiting an entire seven days for: ABC's TGIF line-up. There are two truths that permeated the pop culture sphere during that magical decade: Cory and Topanga belonged together, and nothing was better than TGIF.
In the current era of Peak TV, there are many options and platforms available for anyone and everyone to find their own ultimate viewing experience. But back in the day, nothing beat camping out in front of the TV with the family and watching ABC's primetime block of wholesome sitcoms. That Friday night ritual became a part of viewers' lives, introducing many iconic shows and characters that lots of those viewers still hold dear.
TGIF, or "Thank Goodness It's Friday," originally premiered in 1989, but didn't fully catch on with audiences until 1990 when it featured its most famous line-up of shows: Full House, Family Matters, and Perfect Strangers. Later, Full House would leave TGIF for a new day and time, and other popular shows like Boy Meets World, Sabrina the Teenage Witch, Dinosaurs, Hangin' With Mr. Cooper, and Step by Step would join the schedule for a time. Of course, other short-lived shows came and went quietly, but the formula for TGIF would stay the same: a comedy block of family-friendly shows that parents and kids could enjoy together.
In Entertainment Weekly's "oral history" of TGIF, current Disney CEO Bob Iger described the moment when TGIF began to form. "A lot of families weren't watching TV together as much as when I was growing up," Iger said. "But I thought, 'If we could program shows where parents and kids could watch together, we'd be better off from a ratings perspective.'" By choosing comedie to fill the time when most networks featured dramas, TGIF was able to become the '90s staple that is remembered so lovingly by millennials (and their parents!) today.
Take a walk down memory lane with these 18 reasons why nothing will ever beat the TGIF experience: