Pumpkin Season Just Hit Aldi's — Here Are 19 Things You Can Buy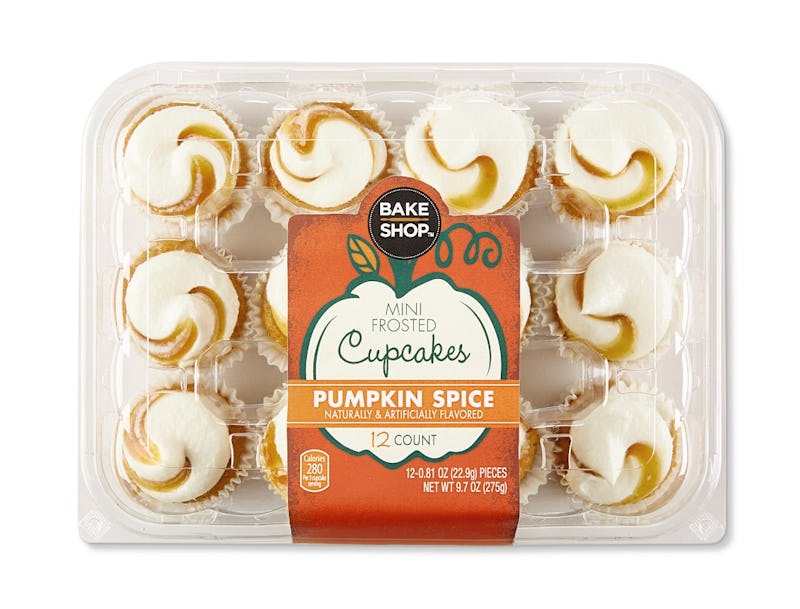 Aldi
The pumpkin gods are alive and well at Aldi — and do they have a feast for you. Just when you thought you'd seen the limits of what a pumpkin could be cooked, blended, or turned into, Aldi comes with a huge new rollout of offerings for October. It makes sense — October is arguably the month for pumpkins — so it's really exciting to see all of the Aldi pumpkin products for 2019 on offer at a seasonally appropriate time.
If you want to time your autumnal shopping right, then it's worth heading down to Aldi the week commencing Oct. 2 — that's when they have a whole lot of pumpkin products hitting shelves, from dessert hummus to goat cheese, they're using hummus in some incredibly creative ways. But then, they have a few more delights coming out later in October, so it's best to keep your eyes peeled. Sweet, savory, and everything in between — it would be pretty easy to sustain yourself on Aldi pumpkin products and nothing but Aldi pumpkin products for the entire month of October if you so choose. I mean, please don't actually do that — it sounds horrifying and I have no idea if you would get scurvy — but you could do it, because the pumpkin gods are that strong and this is their season.
So if you want to get a little sneak preview of what Aldi is going to be blessing you with in the weeks to come, here are the top pumpkin products to keep an eye out for, because October is going to be epic.