Out Of All The Products We Tried In August, These 19 Are Bustle's Beauty Editors' Favorites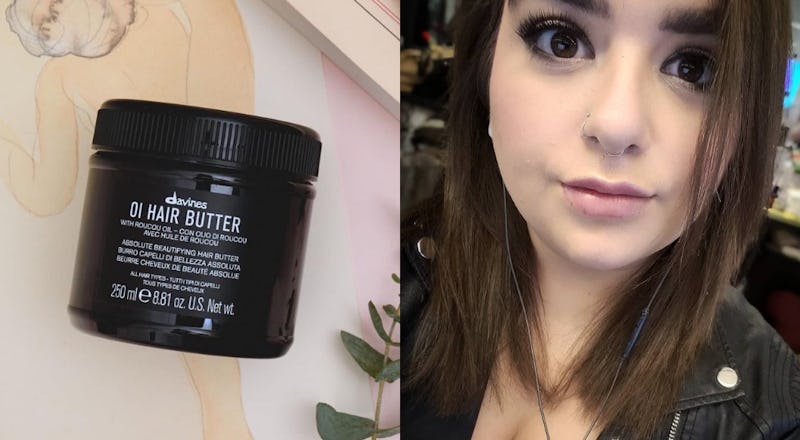 Davines/Katie Dupere
Labor Day weekend came and went, which means fall is on the horizon, folks. But that doesn't mean that August's makeup, hair, and skin care launches were all about pumpkin spice and deep, rich hues. It seems like beauty brands were focusing on helping you transition effortlessly (and fabulously) into September with hydrating, lightweight moisturizers; earthy, shimmery eyeshadows; and creamy, satin-y foundations. If you're looking to revamp your routine before the leaves start changing colors, you've come to the right place.
Every month, the beauty editors at Bustle receive hundreds of products on our desks to swatch, test, and try. (It's a hard job, but we're happy to do it.) And every month, Kara McGrath, Kayla Greaves, Katie Dupere, and myself are tasked with the difficult decision of picking the very best beauty goods from the bunch. Similar to July, August's Bustle Beauty Editor Picks are a variety of makeup, hair, and skin care products that we all fell in love with, from caffeinated eye de-puffing sticks and overnight sleeping masks to heat styling sprays and floral-meets-woody fragrances. In other words, there is something for everyone.
So before you fully dive into September, stock up on some of our favorite picks from everything that came out in August. We guarantee you'll find at least one (or five) things you will want to add to your beauty routine right now.