This Bath Robe Was Specifically Made For Beauty Lovers, Thanks To Its Shorter Collars & Sleeves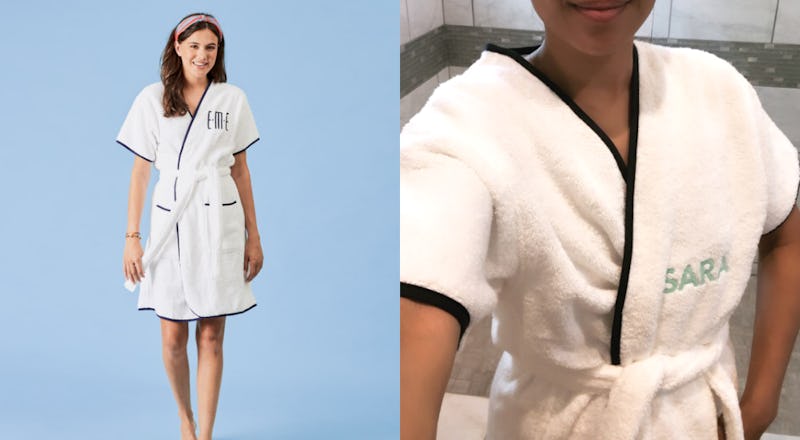 Weezie
August has finally arrived, which means the official countdown to fall begins. But before you retire your shimmery body highlighters and neon-colored eyeliners and fully surrender to autumn, extend what's left of summer with these beauty editor-approved July makeup, hair, and skin care launches.
Every month, the beauty editors at Bustle, The Zoe Report, and Elite Daily receive hundreds of products on our desks to swatch, test, and try. (It's a hard job, but someone's gotta do it.) And every month, Kara McGrath, Kayla Greaves, Katie Dupere, Khalea Underwood, Theresa Massony, and myself are tasked with the difficult decision of picking the very best beauty goods from the bunch. Similar to June, July's BDG Beauty Editor picks are a variety of makeup, hair, and skin care products that we all fell in love with, from $2 sheet masks and crystal-encrusted facial rollers to scalp cleansing brushes and glittery eyeshadows. In other words, there is something for everyone.
So before you fully dive into August, stock up on some of our favorite picks from everything that came out in July. We guarantee you'll find at least one (or five) things you will want to add to your beauty routine right now.