You Definitely Missed These 19 Pop Culture References In 'Everything Is Love'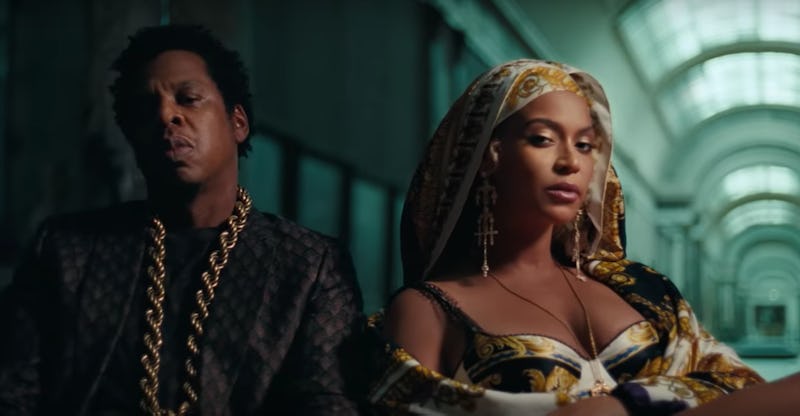 Beyoncé and JAY-Z are always full of surprises, so naturally, they dominated the weekend by dropping their long-rumored collaborative album on Saturday, June 16. Everything Is Love delves into all aspects of their relationship —the good and bad — while also highlighting various illustrious figures of color. Beyoncé's now iconic album Lemonade was filled with pop culture references and nods to her heroes. This album continues that, with Everything Is Love featuring tons of pop culture references that open up the conversation about celebrating the accomplishments of black artists and celebrities.
JAY-Z and Beyoncé want fans to know that even though they're among the most prominent figures in music, the way people of color are treated —including those who are famous — is often oppressive. To highlight this, they reference Meek Mill's imprisonment and the consequences of Colin Kaepernick taking a knee during the national anthem. They also quote artists of color, showing how much their lyrics about experiences with discrimination and experiencing the world as a black person resonate.
There are so many pop culture references throughout the album that it's hard to keep track, but here are 19 references you might've missed during your first listen to Everything Is Love.