2 Chainz Has Some Hot Takes On 'Bachelor's Corinne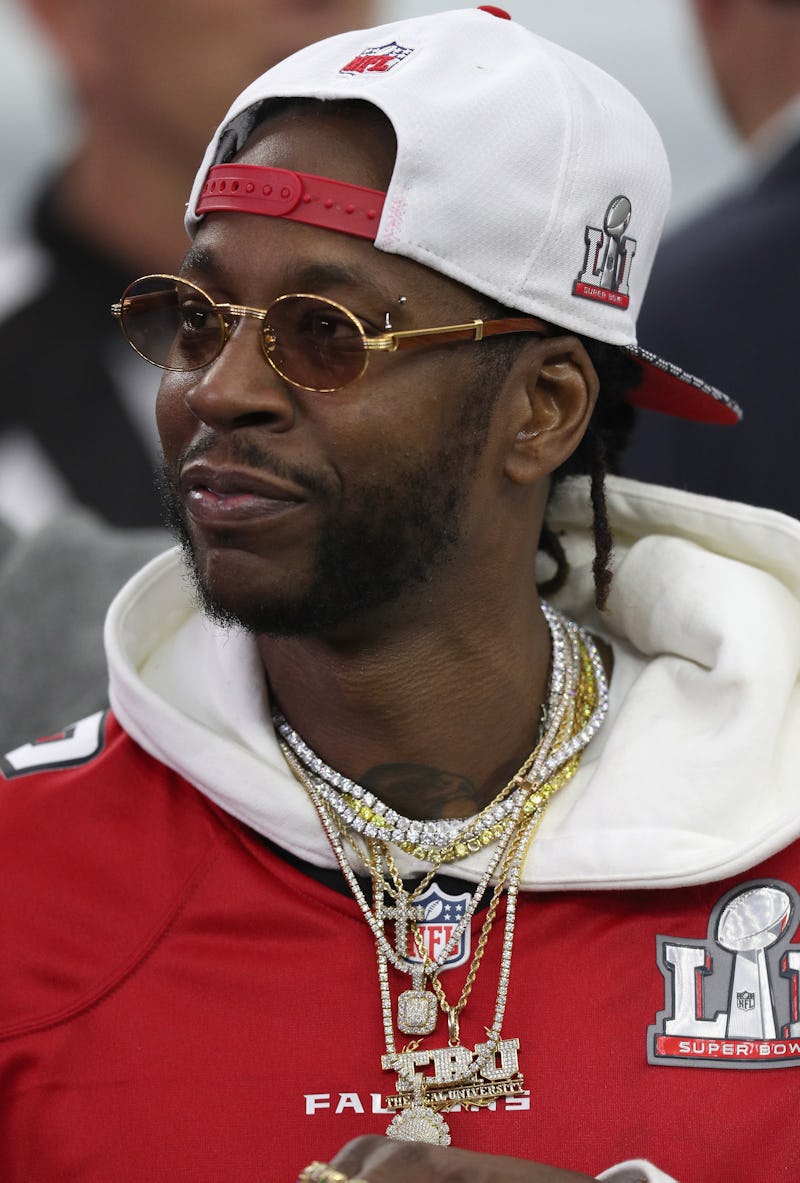 Patrick Smith/Getty Images Sport/Getty Images
Just in case you didn't already know, here's some really important information: Corinne from The Bachelor was in a 2 Chainz music video. So, naturally, E! News did the lord's work during the Grammys red carpet and asked 2 Chainz if he remembered Corinne. And, well, he didn't. His exact words (or, well, word) when asked if he remembered her was, "nah." But, that doesn't mean he had nothing to say about the current Bachelor villain.
During the Grammys red carpet, the E! hosts showed the musician a clip of the 2011 video for Juicy J, 2 Chainz, and Tha Joker's track "Zip & A Double Cup," in which Corinne was briefly shown partying at a club. 2 Chainz seemed confused about the reality star's clubbing acting skills. The rapper asked the host, "What was she doing, is she OK?"
I don't really blame him for reacting that way, considering that Corinne pretending to be "partying" was really a eyes-closed Corinne rolling her head around to the beat of the song while 2 Chainz did his thing in the background. Not exactly Oscar-winning stuff on her part. You can see a picture of her in action below — and 2 Chainz's confused look upon watching it back.
And if you want to see the full video, catch her at 1:49:
2 Chainz also gave his hot take on the show in general, saying he would "probably not" go on the show, "but if the money was good I probably [would]." Maybe he can do a rap video next season with the contestants like Soulja Boy did during Desiree Hartsock's season? Classic.