Book Quotes For Your 'Not My Presidents Day' Sign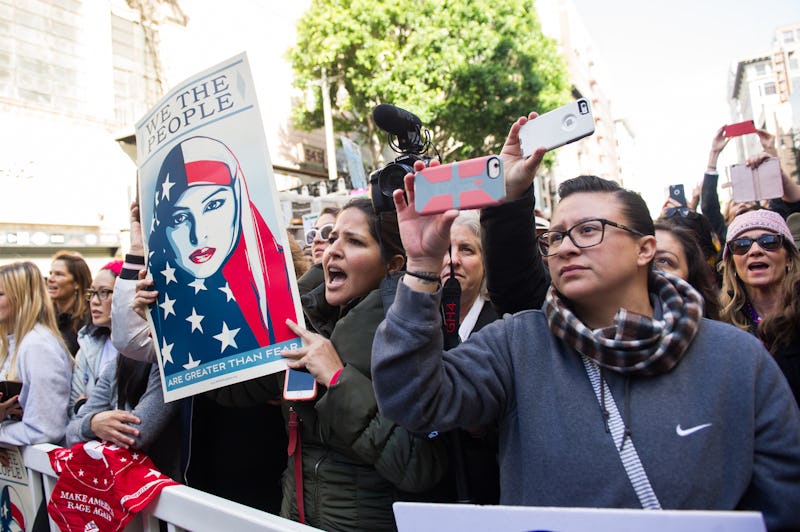 Emma McIntyre/Getty Images Entertainment/Getty Images
If you're planning to take to the streets on Monday in protest of the 45th President of the United States and his administration's treatment of women, people of color, LGBTQIA individuals, religious minorities, and people with disabilities, you need these feminist quotes from books for your "Not My Presidents Day" march signs. Not only are the 20 excerpts below feminist and fiercely pro-woman, but they're also pro-book: something the 45th POTUS and his regime — I'm looking at you, Betsy — don't seem to be.
Monday, Feb. 20 has been named as a day of resistance to the new administration. Across the U.S. and Europe, groups of artists, musicians, and outraged citizens have planned demonstrations of dissent on the federal holiday. BAD AND NASTY — described as "a looseknit coalition of artists, activists, media makers, theater folk, web geeks, designers, performers, writers, concerned citizens, and [whatever YOU may be that is not in the list above]" — have released a guide to connecting locally-organized events with their national resistance movement.
The time has come again to buy up all of the cardboard, markers, and pink yarn your local craft store has to offer. Read through the list below to find your inspiration, and share your favorite feminist quotes from books with me on Twitter!