Many 2018 Midterms Races Haven't Been Called Yet — And Women Could Still Win Them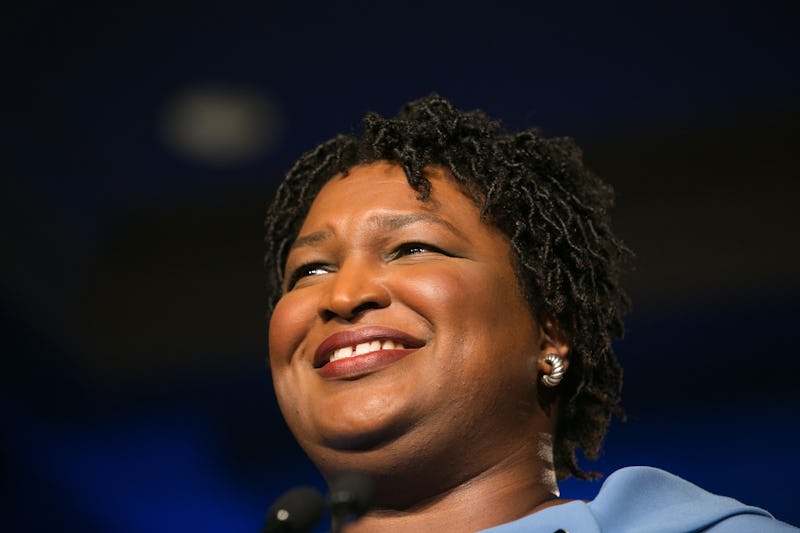 Jessica McGowan/Getty Images News/Getty Images
The 2018 midterms aren't over yet. Many races are either still undecided or heading into a runoff, so we won't have the full results for weeks. Some of the remaining candidates are female, which means that the too close to call midterms races may bring even more women into the government after an already-record 123 congresswomen will be serving next year.
Tuesday really was a historic night for women. There will definitely be at least 23 female senators in Washington D.C. next year (including 13 who will be serving for the first time) and 100 female representatives (including 35 new ones), per CNN. The highest number of women to have served in the House before was 84, according to The Washington Post, so these results have already shattered records. It seems that female members are certain to make up at least 23 percent of both congressional chambers.
But that figure could reach even higher. FiveThirtyEight reports there are still 15 races at the federal level that haven't been decisively called yet. There's also a high-profile race for the Georgia governorship and countless tight races on the local level. Here are the elections that may yet deliver victories for female candidates.