21 Awesome Things On Amazon Under $1 Every Grown-Ass Woman Will Be Obsessed With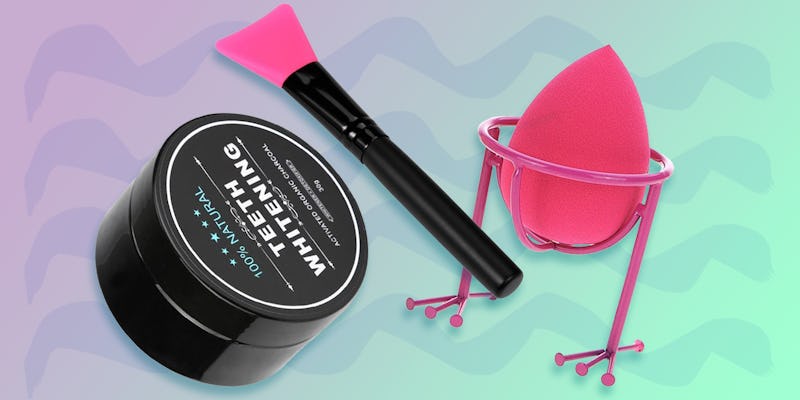 Amazon
Pretty much nothing makes me happier in life than a really good deal. In high school, I got my homecoming dress at a thrift store for two dollars and I've been hooked on insane deals ever since. And recently, I've become become obsessed with things on Amazon under $1.
At first, you might think the virtual dollar bin of Amazon would only hold cheap plastic toys or hard candies left over from the '80s. And sure, I have bought frivolous items like a bunch of those sticky hands that you throw at the wall, but there's so much more. For less than half a cup of coffee, you can get useful items that any grown-ass woman will love.
Like charcoal. You may have read about the multitude of uses for activated charcoal and wanted to give it a try, but paying 20 dollars for a bunch of black powder is a little steep. How about getting it for under a buck? That way, you can whiten your teeth and post funny pictures of your mouth full of charcoal all for less than a Snickers bar.
So, take in these dollar delights and enjoy the array of affordability that Amazon has to offer.