Get Warm & Fuzzy With The 21 Best Rom-Coms Of Fall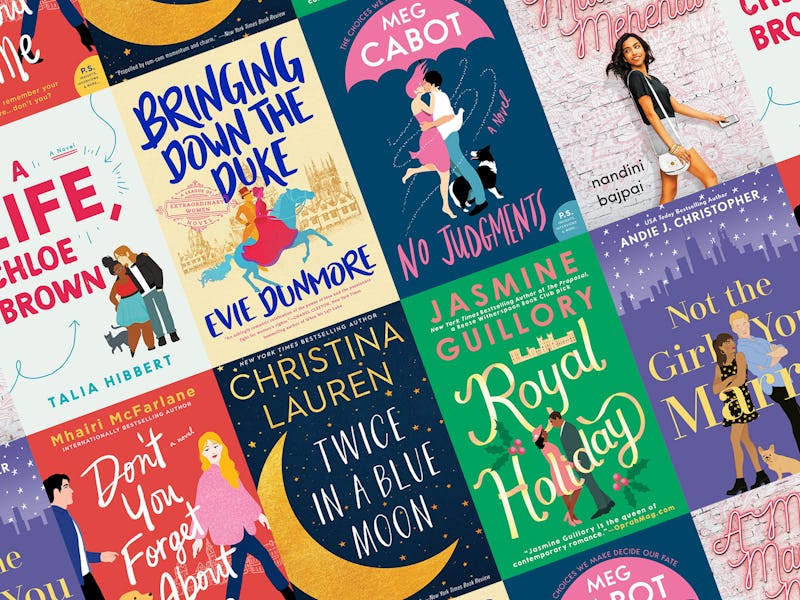 Although the weather may remain balmy for a few more weeks, the season of beach trips and pool days is nearly over. While it's always a little sad to say goodbye to the summer, it's always a joy to greet fall and its delights — including all the brand new rom-com novels that will hit bookstores in the next few months. Even if you haven't already read all the summer rom-coms recommended by Bustle, there are tons of sweet and steamy books to keep you company on the chilly autumn nights ahead.
Below you'll find 21 books, all coming out between September and November, that explore both time-tested tropes (enemies-to-lovers! fake relationships! second chance romances!) and new twists in the rom-com genre. Whether you're in the mood for historical rom-com like Evie Dunmore's Bringing Down the Duke, a contemporary romance like Talia Hibbert's Get a Life, Chloe Brown, or a highly-anticipated new release like Christina Lauren's latest, Twice in a Blue Moon, you'll find it — and so much more — below. Oh, and just in case you needed a reminder that the holidays are a mere three months away, there are a few festive books on the list, too. Happy reading!