21 Dreamy New Rom-Coms To Read This Summer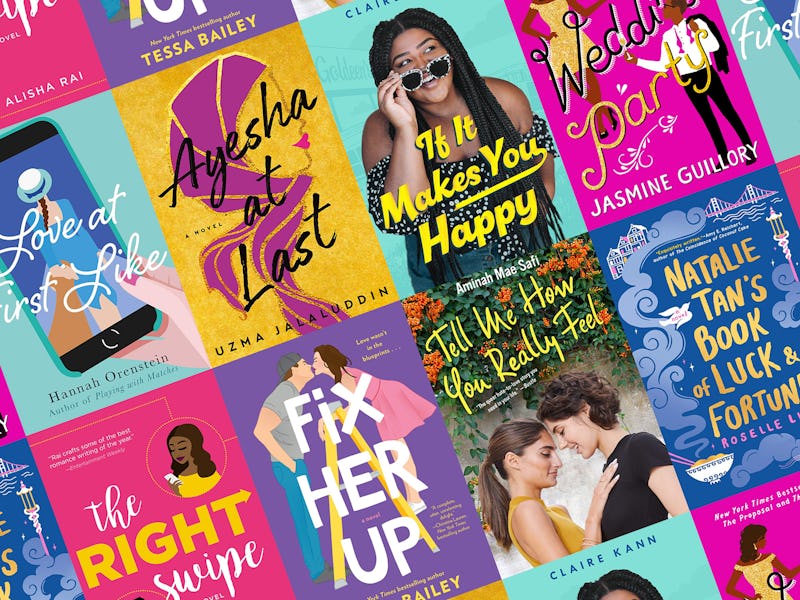 Whether you've made your way through all those spring romance novel releases or not, it's time to start diving into summer rom-coms. That's right, the days of lazy weekend reading in the sunshine are here, and nothing pairs better with summer than a stack of brand new books. I know you've got a lot of summer reading recommendations to get through in the next few months. But really, no seasonal TBR would be complete without one or two sweet and steamy romances, right?
Whether you want to catch up on some of the season's biggest releases, or lose yourself in some under-the-radar reads, find a fun pick for your book club, or just nab the ideal book to tote to the beach, this list is for you. Below are 21 new rom-coms, all being released this summer, that will fulfill all your romantic feels.
From social media love stories like The Right Swipe by Alisha Rai to queer romances like Aminah Mae Safi's Tell Me How You Really Feel, road-trip adventures like I Wanna Be Where You Are by Kristina Forest, to meet-cutes like Laura Jane Williams' One Stop, this is a summer reading list you can fall head over heels for: