21 Novels With Lesbian Characters That You Need To Read, According To Reddit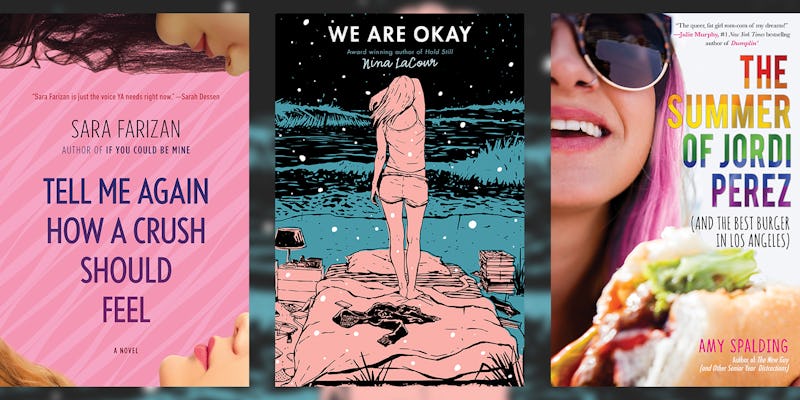 If you've been looking for a great, newish work of queer literature, look no further. I've got 21 great lesbian novels you need to read pronto, as recommended by redditors on the Suggest Me a Book subreddit. These knowledgeable readers responded to Fantastic Elk's request for "Books with lesbian characters and their D&D quests. Books about lesbian characters and their pets. Books about lesbian characters and the end of the universe. Books about lesbian characters who are archaeologists and study raptors," and they truly delivered.
Although same-sex relationships between female main characters remain few and far between in contemporary literature, Reddit's suggestions for lesbian-themed novels show that books about women who love women are much easier to find now than they were years ago. Best of all, there are plenty of stories, available on store shelves today, that focus on lesbians and bisexual women who are POC, disabled, and non-binary, so you don't have to worry that every F/F romance you pick up will be about cisgender white ladies.
Check out the 21 fantastic lesbian novels Reddit has recommended for your summer reading list below: