15 Classic Novels About Queer Women, From 'The Well Of Loneliness' To 'Mrs. Dalloway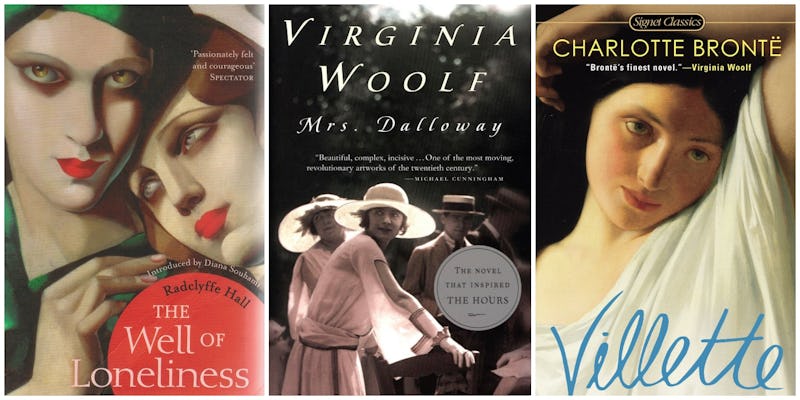 Tired of reading about romances between men and women? Want to know what classic novels about queer women are out there? I've got 15 classics, published between 1853 and 1996, that you should put on your nightstand ASAP.
It's only when you start looking for classic novels about queer women that you realize just how rare they are. There's a lot of poetry out there about women who love women, dating all the way back to Sappho of Lesbos in the sixth century B.C.E., but finding non-heterosexual women's stories in fiction is difficult.
That's probably because women-loving-women were able to live openly with their lovers for a long time, so their stories were not labelled "lesbian" or "bisexual." You see, until the 1928 publication of a little book called The Well of Loneliness, which I have included on the list below, a lot of people never entertained the idea that those nice old spinsters who lived together for 20 years were, well, sexually intimate. Because of this, you may see some novels on this list that you would never have considered part of the queer-literature canon.
Check out my list of 15 classic novels about queer women you should read pronto: