21 Products You Need To Buy If You're Obsessed With Breakfast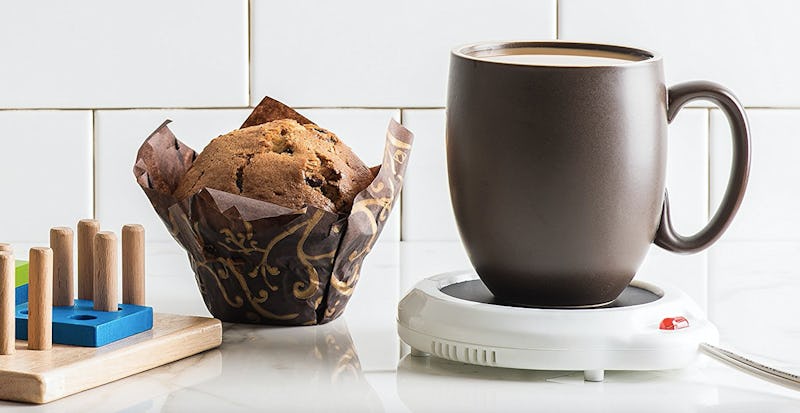 Amazon
You know what's amazing? Food. Specifically, breakfast. Nothing puts the pep in your step like the thought of a nice, big brekky. The crispy toast dripping with butter. The greasy bacon. The fluffy pancakes that taste like heavenly pillows of unicorn magic. If you like the first meal of the day — eating it, cooking it, taking pictures of it for Instagram — you're going to love these 21 products for people who are obsessed with breakfast.
I don't care whether or not science has proven it is, in fact, the most important meal of the day. When someone puts a plate of peanut-butter-and-Nutella-stuffed French toast in front of me and leaves me unsupervised, well, I can't be held responsible for whatever happens next. (Spoiler alert: I don't even bother using a fork.) And I'm blocking out all of you breakfast h8ers saying, "But you shouldn't start the day with tons of sugarrr! Wahhhh!!!" Because syrup. End of story.
If you go to bed thinking about what you're going to eat the next day (guilty!), if you pin breakfast-related Pinterest recipes you'll never end up cooking (guilty!), if you look at #breakfastporn on your Instagram feed (not me... JK GUILTY!), then these 21 products will bring a tear to your eye.