21 Sci-Fi Books You Need To Read If You Loved 'Annihilation'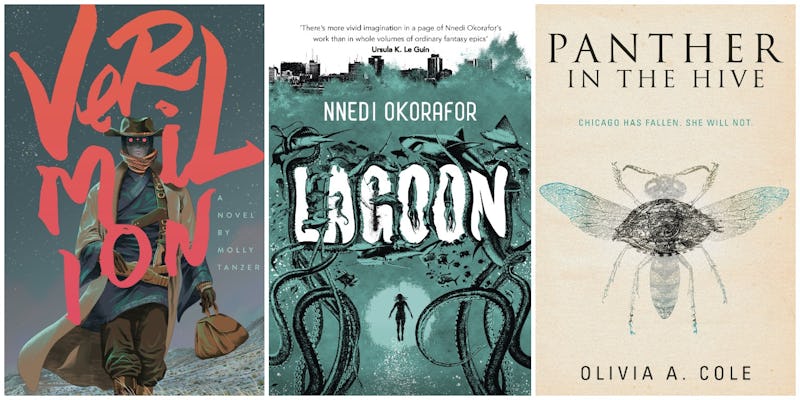 With the film adaptation of Jeff VanderMeer's New Weird novel in theaters, it seems appropriate to give you a list of 21 suggested books to read after seeing Annihilation, because the movie will definitely leave you wanting more strangeness in your life.
Annihilation follows four women — the biologist, the psychologist, the anthropologist, and the surveyor — into the mysterious Area X, a place that is no longer inhabited by humans, and that changes everyone who comes into contact with it. In the film version, five women — the four mentioned above, plus a paramedic — go into the strange place, which is known as the Shimmer. Both the book and film focus on the biologist, whose unnamed husband was part of a previous expedition into Area X/the Shimmer.
This list assumes that you have already read the Southern Reach Trilogy: Annihilation, Authority, and Acceptance. If you haven't read any or all of VanderMeer's trilogy, I highly recommend you do so. There's no guarantee that Authority or Acceptance will make it to movie theaters, and the Annihilation film adaptation's writer-director, Alex Garland, wrote his version of the story based entirely on a galley copy of VanderMeer's book, with no consideration given to the two follow-up novels, which complete the biologist's story. Garland has stated that he has no interest in heading up a film franchise, so if Authority and Acceptance make it to the big screen, it will probably be under someone else's leadership.
Check out my picks for what to read after seeing Annihilation: