Celebs React To The Manchester Attacks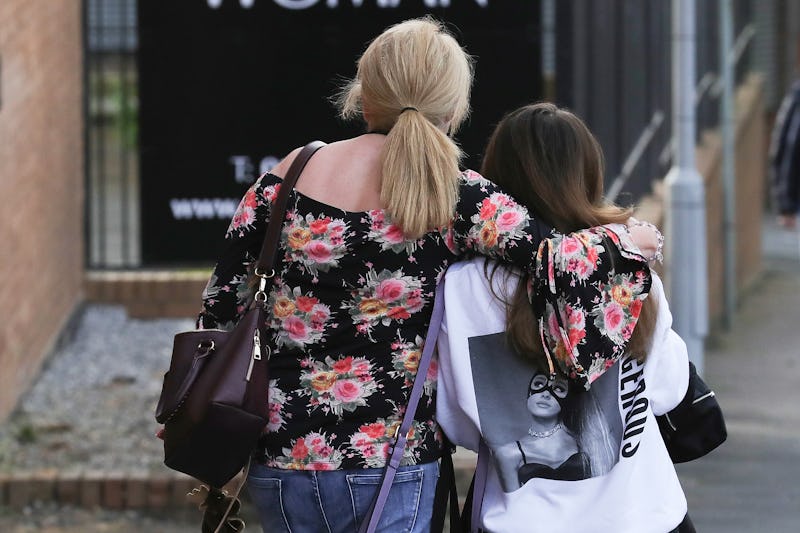 Christopher Furlong/Getty Images News/Getty Images
Following Monday night's attack at an Ariana Grande concert in Manchester Arena, heartfelt tributes have been dominating social media. This is an instance where social media can unite and connect people the world over, since we're all affected by what happened in some way, shape, or form.
At least 22 people died in the blast, many of them children, after a suicide bomber detonated an as-yet identified device in the packed music venue.
Grande tweeted after the event, expressing what most of us are emotionally experiencing at this time. "broken. from the bottom of my heart, i am so so sorry. i don't have words," has been her only statement on the tragic incident. Celebrities across the globe have taken to their social media channels to react and most importantly, to share their thoughts, their support, and their love.
Below are some of the tributes to the victims of these unthinkable Manchester attacks, taken from around the globe.
James Corden handled his tribute beautifully.
A moment of silence among footballers.
The Eiffel Tower was utilized in a tribute, as well. It's especially poignant, given the Bataclan tragedy that took place in the city a few years ago.
Flags were flown at half-mast in the UK, as well.
Many celebrities and notable figures also paid homage to the victims on social media. Taylor Swift has been quiet for months but she re-emerged to send her love and sympathies.
This image posted by Victoria Beckham is so powerful.
Rihanna was clearly emotionally impacted from afar, just like the rest of us.
Katy Perry also sent her prayers.
The Rock's tweet was simple and powerful.
Demi Lovato shared her pain.
As Harry Styles is from the UK, his heartbreak is palpable.
Jenner's tweet also sums up what so many of us are feeling.
Nicki Minaj also weighed in.
Justin Bieber's hashtagging was simple and provided comfort.
Miley Cyrus reacted by sending love to Grande and all of the victims.
The One Direction member also weighed in.
Selena Gomez's tweet was another that provided simple comfort.
Prayers are definitely welcomed and needed right now.
Cher pointed out how special Manchester and its people are.
Heartbreaking really is the only word to describe the tragedy.