"Trump's Legacy Will Be" Tweets Show The Deep Partisan Divide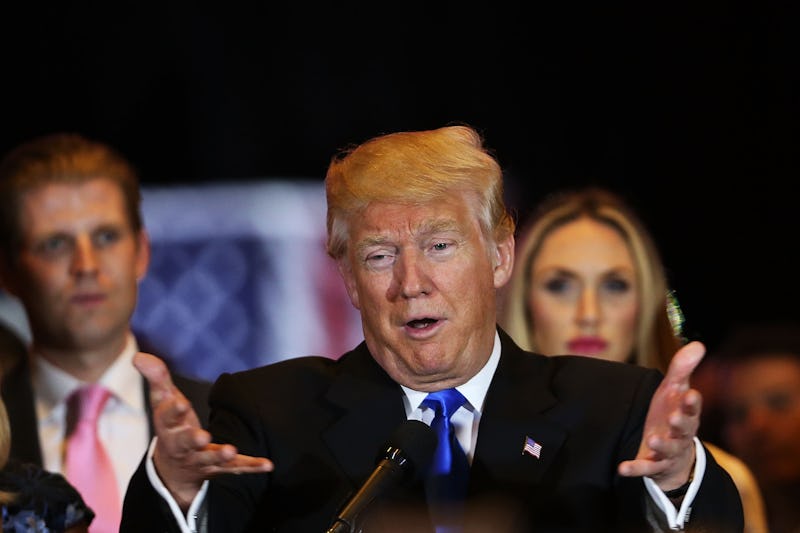 Spencer Platt/Getty Images News/Getty Images
Ask the Twitterverse a question and you shall never be disappointed. This rule is definitely holding true for the question of what legacy the nation's 45th president will leave behind him, and the results are both surprising and anything but. These "Trump's Legacy Will Be" tweets will show you, if nothing else, that the gulf in the middle of the political spectrum is a deep one. The nation sees Trump from two different perspectives — and no matter how the rest of his presidency goes, it's likely that that gulf is not going to disappear easily.
Really, it all depends on what sources of information you trust. Congressional Republicans, the right-wing media, and Trump himself say that he's doing great. If you choose to listen to the mainstream media, however, the view is not so rosy. From the perspective of the left — and increasingly across the political spectrum — there's a good possibility that Trump has committed several potentially impeachable offenses, and he's a dangerous threat to the whole nation. Or, at best, he's a total buffoon and an embarrassment.
Looking through the #TrumpsLegacyWillBe tweets will show you all of these perspectives, often in very clever ways. So sit back with some popcorn and watch the responses roll in, or just take a look here at some of the best ones.