7 Reasons Trump Could Be Impeached Less Than A Year Into Office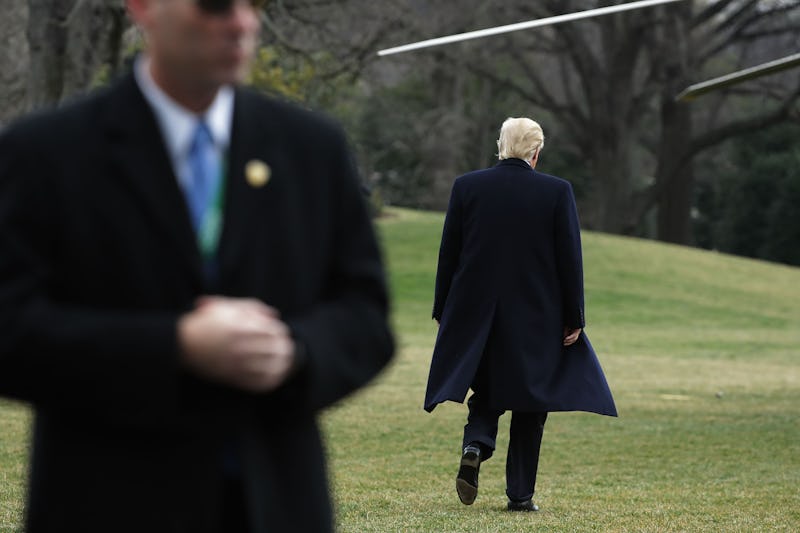 Chip Somodevilla/Getty Images News/Getty Images
Calls for Trump to be impeached were rife even before he took office, but since he fired FBI Director James Comey, demands for his impeachment have grown increasingly louder. It can't happen at random, though — and in this case, there are several reasons why Trump could be impeached or otherwise removed from office.
According to the Constitution, the reasons for impeachment and removal from office are "treason, bribery, or other high crimes and misdemeanors" — but there's been a lot of debate over what those words actually mean. And for impeachment proceedings to begin, first, the House of Representatives must formally charge the president with one of those crimes, and then the Senate must try him.
Criminal activity aside, it's unlikely Trump could do anything to force his impeachment at this very moment in history. In order for him to be impeached in his first term — especially before the midterms — a Republican-controlled House would have to charge him, and then a Republican-led Senate would have to try him and find him guilty. Given the loyalty to party above country that so many in Washington, D.C. seem to show today, it would take a pretty serious misstep for this Republican Congress to turn on him so completely.
But then again, it's 2017, and it's Trump, so all bets are off. Here are a few of the reasons that impeachment proceedings could actually get started.