24 Things We Learned From The Jonas Brother Doc That Will Shock Even Their Biggest Fans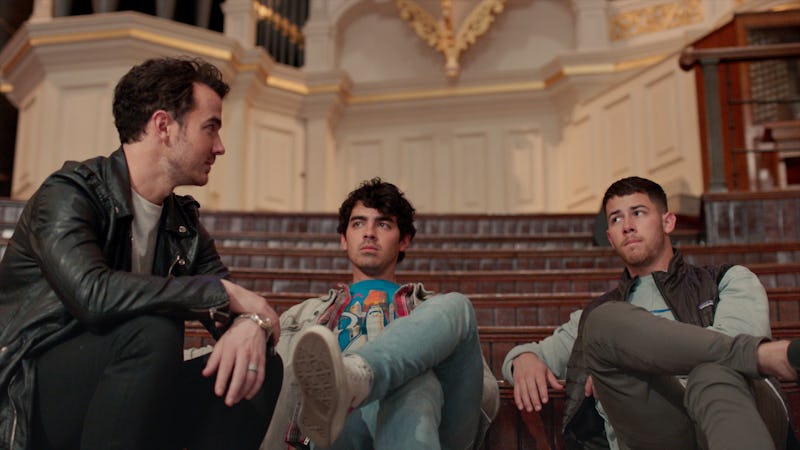 Amazon Prime Video
The Jonas Brothers have a couple of exciting releases happening this week, starting with the documentary featuring the three brothers, Chasing Happiness, which debuted on Amazon Prime today. That comes right ahead of the the band's first album in 10 years, Happiness Begins, which lands this Friday. Based on the titles, you can guess that the documentary serves as a precursor to the new album, and the Amazon film will get you more pumped than ever for their comeback at the same time that it reveals some of the hardest times the family band has endured. These 24 Jonas Brothers facts from the documentary Chasing Happiness may surprise you, but they also demonstrate that the guys are really baring their souls this time around, both to each other and to their fans.
Kevin, 31, Joe, 29, and Nick, 26, each give interviews in Chasing Happiness that recall their rise to fame, peaking in the late '00s, as well as the turn of events that led to their estrangement — and yes, they were really estranged. While Nick had spoken about initiating the band's breakup in the past, fans never really knew the details of what led to the band's dissolution.
But there's more about the band that even those who followed them from the very beginning weren't privy to until now. Read on for the 24 most mind-blowing takeaways from Chasing Happiness.