25 Book Recommendations From Your Favorite TV Characters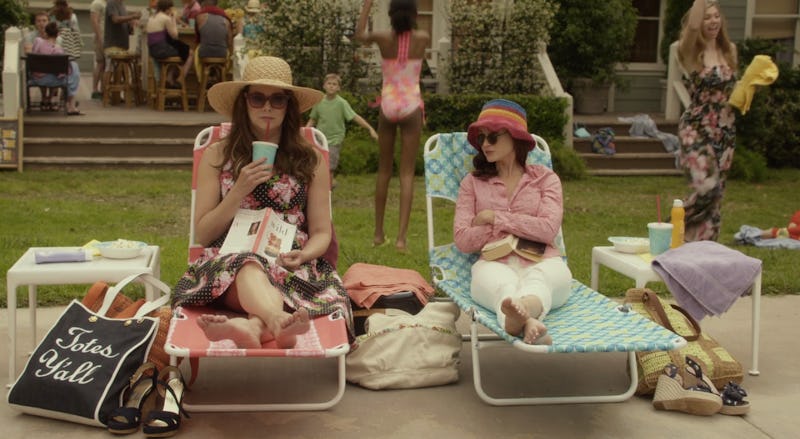 Netflix
Although the two may seem like natural enemies, the truth is, television and reading are a match made in bibliophile heaven. Not only are some of the best shows based on or inspired by literature, but whenever you turn on the tube you can be sure to find excellent book recommendations from your favorite TV characters. As any true bookworm knows, the best people, even fictional ones, are readers.
I was only 10 years old when Gilmore Girls premiered, but within the first few minutes of the pilot, I was hooked. Sure, I was drawn to show's humor, its unique portrayal of the mother-daughter relationship, and the handsome love interest it presented, but what drew me in the most was Gilmore Girls unabashed love for literature. Like me, Rory had a fondness for books that transcended the average reader. Finally, I can remember myself thinking, a TV character like me!
Since that fateful viewing all those years ago, I have found myself constantly on the lookout for bookworms on TV. As it turns out, they aren't that hard to find, either. From Lucas Scott, the brooding bookworm on One Tree Hill, to Leslie Knope, my fictional feminist idol Parks and Recreation, there are dozens of amazing bookworms on television just waiting to recommend your next favorite read.
From classic novels you should have already read by now to contemporary collections you soon will, here are 25 book recommendations from your favorite TV character that should be on your reading list.