From Legendary Horror Classics To Underrated Gems, Stream These Stephen King Movies Now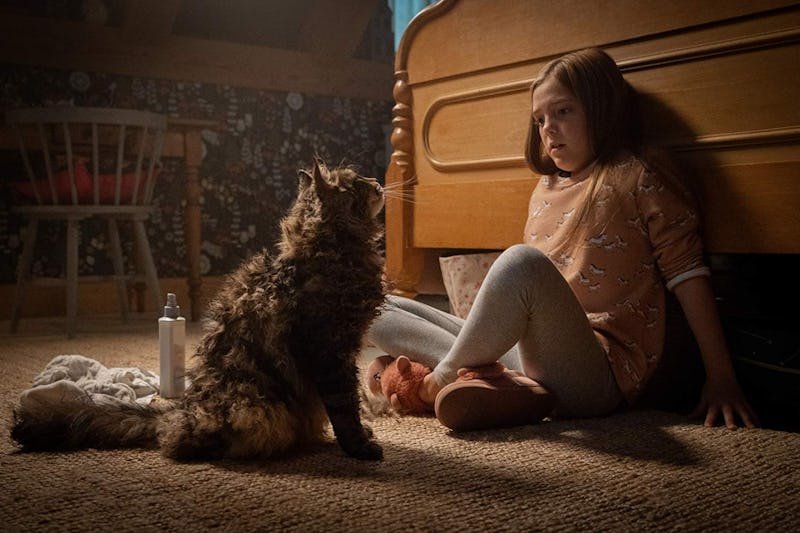 Paramount Pictures
Is there anyone more prolific than Stephen King? More than 50 films and over 25 TV series, mini-series, or made-for-TV movies have been inspired by his work. In some cases, his short stories or novels have received numerous iterations, including the latest reboot of Pet Sematary, a 2019 version coming 20 years after the original directed by Mary Lambert, based on King's bestseller, published in 1983. The author is also an Easter egg factory, since he not only bases many of his stories in the same area of his home state Maine, but he also pops up in several onscreen adaptations, making cameos like Marvel's Stan Lee. King plays a priest at a funeral in the original Pet Sematary, and also other small roles in several of the other Stephen King movies you can stream now.
The author doesn't always have a huge hand in the cinematic projects borrowing from his work, but in some cases, he's contributing behind-the-scenes as an executive producer (like on Riding the Bullet and the forthcoming Doctor Sleep). It seems he has more fun making appearances on camera, playing everything from a truck driver (Creepshow 2) to a cemetery worker (Sleepwalkers) to a pharmacist (Thinner). But the 1989 Pet Sematary, now streaming on Hulu, was among his first memorable onscreen moments.
"I wanted the screen credit, too," King recently told Entertainment Weekly. "I did. I figured if somebody's gonna f*ck this up, it's gonna be me! "
While King won't be in the Pet Sematary reboot, he's supportive of the new iteration hitting theaters this Friday, and remains one of the most adapted authors ever. Luckily, several of those adaptations have made their way to streaming, just in time for a cinematic celebration of all things Stephen King. These 26 movies are all currently streaming for free, as long as you have a subscription.