26 Highly Rated Pieces On Amazon That Give You A Cinched-Waist Look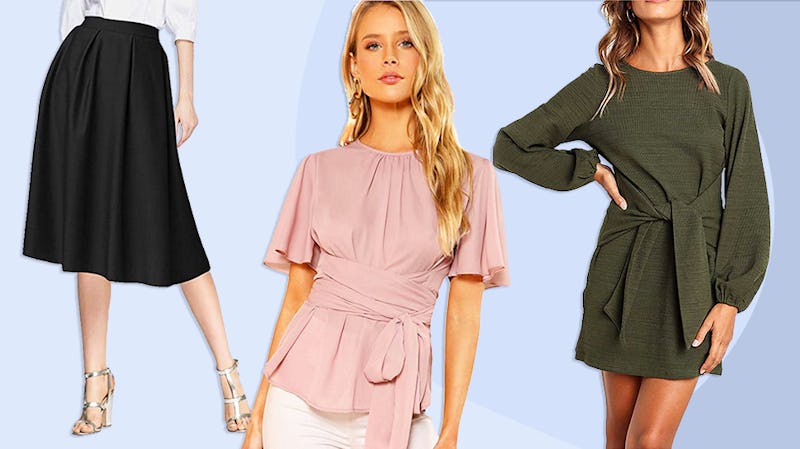 Amazon / Bustle
If you're shopping for an outfit that'll add shape to your waistline, there are so many clothing options to choose from. Sure, wearing a high-waisted belt is always helpful — but there are actually tons of other Amazon pieces that'll give you a cinched waist look without the extra accessories (or effort). However, there are a few simple things that you should keep in mind as you shop for them — especially while purchasing online.
It's good to remember that dresses, shirts, jackets, and just about any other article of clothing that uses a wraparound waist tie or built-in belt are great for getting a cinched style. As you look around, you should also consider the high-waisted pants and A-line skirts that flare from the top. They tend to be structured at the waist, which adds more shape to your torso with ease.
To help you out, I've created a list of various clothing options — from dresses and jeans to blouses and jackets — that are sure to help you get the cinched look you're in pursuit of. What's great is that these garments are all highly rated on Amazon by those who have tried and used them in the past.