26 Things You Should Know About Your Long-Term Partner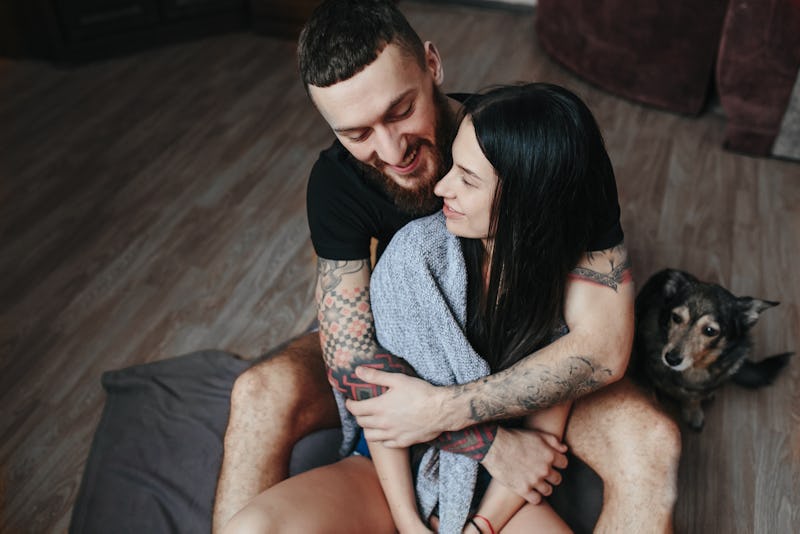 Fotolia
Even if it feels like you know your partner inside and out, the funny thing about being in a long-term relationship is that you're always learning new things about each other. It could be something as trivial as discovering they hate lemon in their water, or something as important as finding out about their secret desire to learn how to pilot a plane — if you love your partner, any new tidbit of information about them will seem like an exciting revelation. So what are some things you should know about your partner? Aside from the obvious, like their view on getting married or having kids, there are a ton of little things that you can ask your partner to help you get closer — because the better you know each other, the more intimate your relationship will become.
"Intimacy, by definition, is shared secret knowledge," Steven Ward, dating, relationship and lifestyle expert, tells Bustle. "Emotional and physical intimacy involve sharing something deeply personal. Be vulnerable to see vulnerable. Be open to see open. If you want to get closer to someone tell them something that very few, if any, other people know."
If you've already shared all your deep, dark secrets with your partner, don't fret: there's always something new to learn about one another — you just have to know what to ask and what topics to explore. Here are 26 things you might not yet know about your partner that you should delve into ASAP if you want to form an even closer connection and get to know each other as well as you know yourselves (or almost that well).
Check out Bustle's 'Save The Date' and other videos on Facebook and the Bustle app across Apple TV, Roku, and Amazon Fire TV.