3 Books About Equal Pay To Help You Better Understand The Scope Of The Issue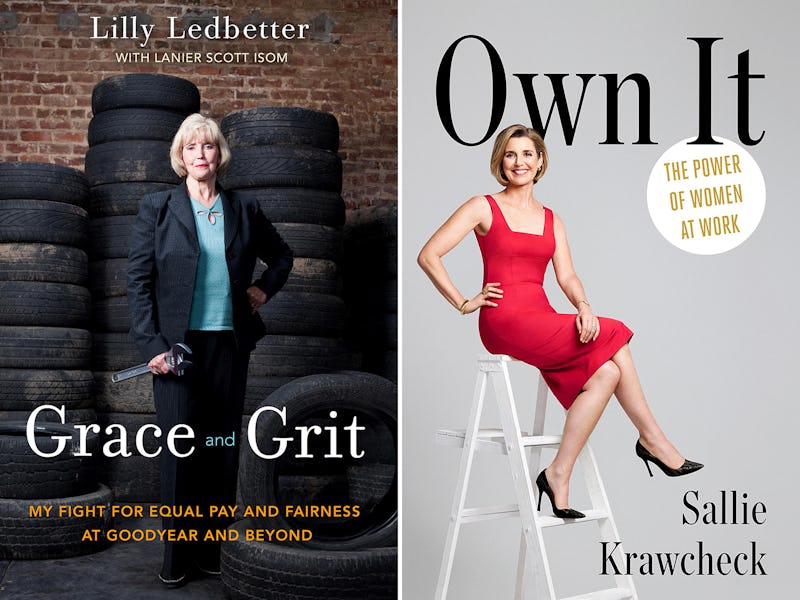 Another Equal Pay Day, another year where women are still grappling with the realities of the wage gap. For those unaware, Equal Pay Day symbolizes the date women must work full time up until to make the same amount that men made working full time the year prior. Today, April 10, 2018, marks the 99 days into the year that women have had to work to make the same amount that men made by the end of 2017. Yeah, it's not hard to see why this is a huge problem. And it's important to note that the wage gap is even larger for women of color — a 2017 report from the Women's Bureau of the U.S. Department of Labor found that Hispanic women earn only 56.3 percent, and Black women only 61.2 percent, of what the average white man makes.
This problem is not new, but it had become increasingly urgent with the Trump administration decision to block the Obama-era rule that required large companies to report what they pay workers, breaking it down by race, ethnicity, and gender — transparency that makes it easier for employees to know whether they are being paid fairly. But one of the most important ways we can all fight for equal pay is by getting educated on the facts. Below are three books that dive into the wage gap, what it means and what we can all do about it.