3 Reasons People Stay In Bad Relationships, According To Science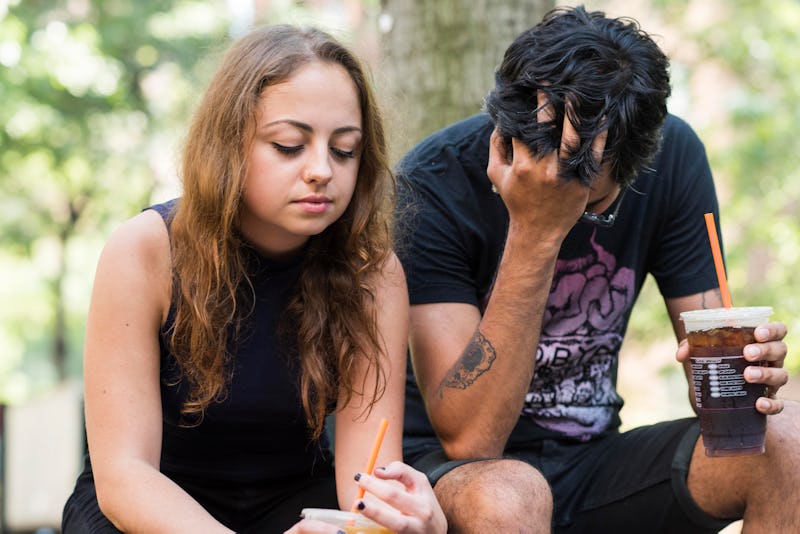 BDG Media, Inc.
When you see someone in a terrible relationship, it's so hard to see why they would stay in something that's making them unhappy. But then, when it happens to you, it can be impossible to understand how you could leave a bad relationship, no matter how unhappy you were. And staying in a bad relationship is something that far too many of us have put ourselves through — but why?
There's never going to be one universal answer — every person is different, as is every unhappy relationship. But we might be able to get a clue from science. In fact, recent study from the University of Utah found that people may be too worried about our partner's feelings to leave them.
"[P]eople still cared about their partners' feelings even when they had very little reason to do so, from a self-interested perspective," Samantha Joel, lead study author, tells Bustle.
It can be baffling, but people may stay in relationships even when they're not good for them — even when they have people they care about telling them that it's not good for them. Here's what else science has to say about why people stay in unhealthy relationships so often.