3 Small Steps You Can Take To Resist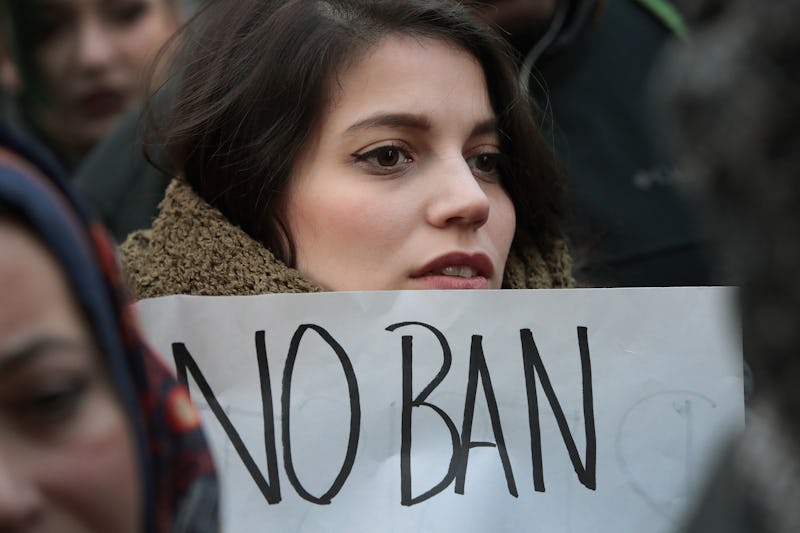 Scott Olson/Getty Images News/Getty Images
Feeling overwhelmed with the effort of attempting to fight against President Darth Trump and his cavalcade of Sith? You're not alone. (My therapist has instructed that I'm only allowed to look at the news 10 minutes a day for the sake of my sanity.) However, experts are noting that America's political institutions, as they stand, allow for small acts of resistance to add up to significant gains. The actions of battling Trump on a small, local level have already led to some good results (public pressure from constituents, for example, has led two Republican Senators to announce that they won't support the woefully inexperienced Betsy DeVos for secretary of education).
Understanding what the best actions are and how they help, though, can be confusing if you're new to it; so Bustle turned to a founder of Vote.Org, a revolutionary voter-turnout organization, to give us an insight. Debra Cleaver is the brains behind Vote.Org's get-out-the-vote texting system, which connected with millions of unregistered voters by SMS before Election Day last year, and she has some suggestions for small, easy methods to ease you into the protesting process.
"Protest and making your voice heard are perhaps some of our most important American values," Cleaver tells Bustle. "There's a reason why they're enshrined within the first amendment. Little things you do add up every day." If you're new to protesting an administration, Cleaver's three steps are here to make your life a bit clearer.