3 Zodiac Signs Most Likely To Get Back Together With An Ex in 2020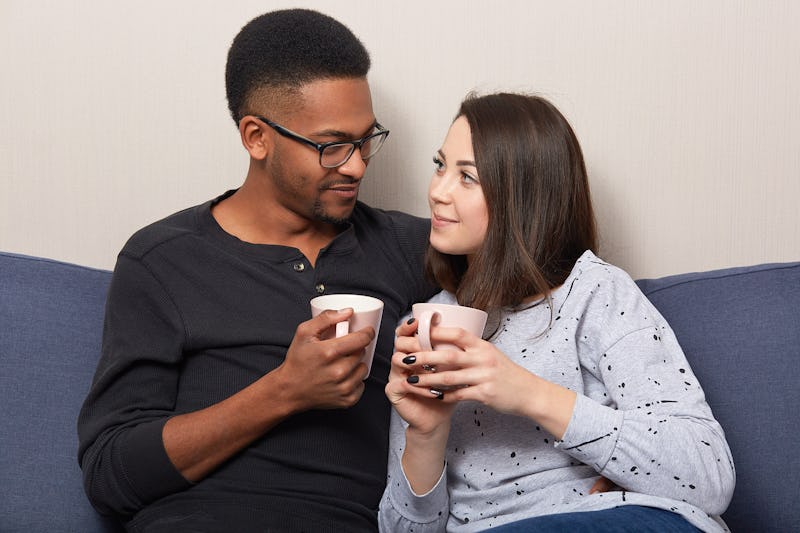 Shutterstock
A breakup always feels so permanent when it happens. But it doesn't necessarily mean that a relationship is over and done for good. In fact, getting back together with an ex happens all the time. It's also one of the most common topics people turn to astrology for. According to astrologer Tina Caro, there are three zodiac signs that can look forward to re-connections, reconciliations, and redos throughout the new year.
Those who have gone through a breakup in the last year or so will have an opportunity to make wrong things right again in 2020. According to Caro, the year ahead is going to be full of twists and turns. "If you want a romance with your ex more than anything in your life, you have to work twice as much to rekindle it," Caro says.
In fact, not all zodiac signs are equipped to handle starting over with an ex. Regardless of the year, Gemini, Virgo, and Libra are signs who are most likely to have successful relationships with exes, whether it's romantic again or not. According to Caro, Geminis are naturally friendly and have the strength to forgive, Virgos know how to start new chapters in their lives, and Libras want harmony in all their relationships. Since they're Air signs, it's easy for them to recover after a breakup and transform it into something new.
Getting back together with an ex isn't always easy. But these are the zodiac signs who are most likely to do it in 2020, according to Caro.