3 Zodiac Signs Most Likely To Meet Someone Special During Quarantine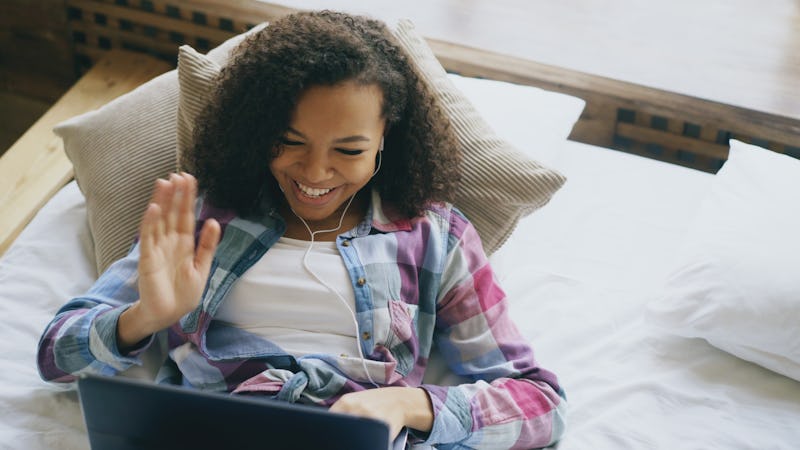 Shutterstock
While quarantined, swiping through dating apps and fielding video calls may have become a mindless hobby — just something to make sitting inside for the 10th week in a row a little more interesting. But for those who are genuinely craving a genuine connection, there are three zodiac signs are more likely to meet someone special during quarantine than others.
We can all agree online dating isn't easy, but the current circumstances have made it even harder. Zoom dates fall flat, FaceTimes feel awkward, and messages to fizzle out — even when you're throwing out your best lines and trying to find things in common. It isn't easy to figure out what to talk about right now, beyond what you're reading or watching on TV. And since the physical side of relationships is currently off the table, it lowers the incentive to follow through after a date, even more.
That said, certain zodiac signs won't let distance, momentary awkwardness, or even a lack of real-life affection hold them back from looking deep into someone's pixelated eyes and falling in love. They're masters of reading people and knowing when a relationship is worth it. Oh, and they're really great at holding interesting conversations and making dates fun, even when it couldn't possibly be in a less intimate setting (read: your messy living room). Here are the three signs most likely to thrive in spite of it all, and come out of all this with a special someone.