These 4 Go-With-The-Flow Zodiac Signs Can Laugh Off A Bad Zoom Date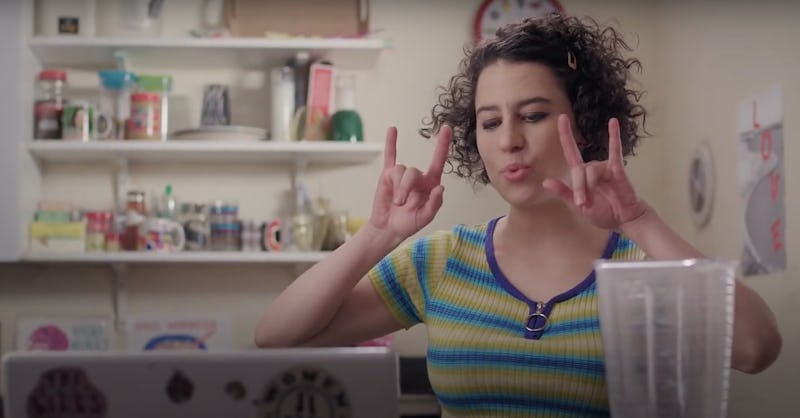 Broad City/Comedy Central
You may think you're safe from cringe-worthy dating fails when you're going on dates from the comfort of your own home, but there are so many things that can still go wrong. Take obnoxious roommates coming home, for example. Or bad Wi-Fi leaving unflattering images of you frozen on your date's screen. While some zodiac signs may be quick to log off to save themselves from further embarrassment, there are four go-with-the-flow zodiac signs who can easily brush off a virtual date fail.
Everyone has their share of dating disaster stories, and each sign deals with it differently. For example, sensitive Water signs like Cancer and Pisces tend to get embarrassed really easily. They're very aware of other people's emotions, and if they get a sense that someone doesn't have the best impression of them, they tend to take it to heart. Virgo, the ultimate perfectionist, would also struggle to get over a dating fail. They tend to be very critical of themselves, and if something goes wrong, they will replay that moment in their heads over and over again.
But when it comes to handling virtual date fails, nobody does it better than Aries, Leo, Sagittarius, and Aquarius. As astrologer Mary Cole tells Bustle, these four signs are total pros at brushing themselves off and moving forward.