4 Gross Things Your Body Does That Actually Mean You're Exhausted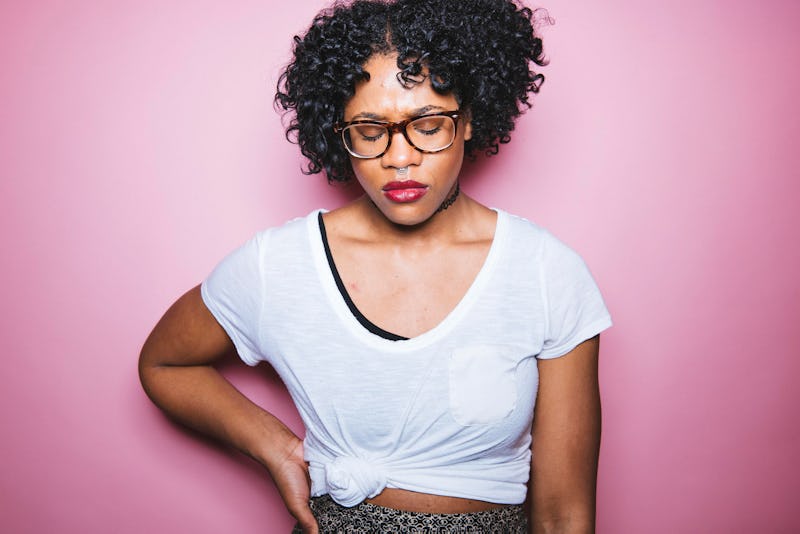 BDG Media, Inc.
Exhaustion is no joke. And it also shows up in unexpected ways. It isn't just being a little tired; it can alter everything from your brain patterns to your ability to see, and can even manifest as a chronic condition. Beyond a feeling of lethargy, exhaustion can show up in many different ways, and some of them aren't particularly charming. Your body can do some fairly gross things when you're exhausted that you probably don't realize are signs that your body is telling you to take a break. However, if you recognize the mechanism behind them and realize it's your body telling you to get some rest, you can solve what may seem like mysterious (and slightly off putting) symptoms pretty easily.
The Royal College of Psychiatrists notes that at any given time, one in five people feels unusually tired, and one in 10 has serious fatigue. Exhaustion can be brought on by stress, recovery from illness, jet lag, anxiety, sleep loss, or a schedule change that's keeping you awake. New parents are particularly prone to it for obvious reasons, but so are shift workers and people with irregular working and sleeping patterns. If you're combatting fatigue, recovery isn't just about getting more rest. You should also make sure you drink enough water, eat properly, go to bed at regular times, and identify any underlying health issues that may be contributing, like anemia. And yes, fatigue is an absolutely legitimate reason to go to the doctor. Here are just a few random, gross things your body will do if it needs rest.